Ukraine's economy may go "into a tailspin" in the fall – Financial Times
eRm
July 27, 2022
47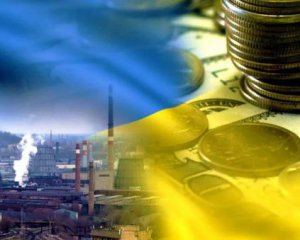 In the fall of 2022, Ukraine's financial resources will run out and the economy will "go into a tailspin", despite the agreement on a two-year international debt deferral.
Through the war, monthly expenses increased by 250 million dollars in February to 3.3 billion dollars in May. The Cabinet has already implemented a sharp reduction in the cost of everyday services to cover military needs. In addition, the government can go on to decide on measures. This is the story of the Financial Times.
READ ALSO: Ukraine's overdue foreign debt payments: where will the saved 200 billion go?
"Something must happen inside the country – either raise taxes, or cut spending, if it is not critical. Everyone thought that the war would end soon… But it will last months, if not years," predicts a professor of economics at the University of California at Berkeley Yuri Gorodnichenko.
Any additional taxes on enterprises can lead to their bankruptcy, which will only intensify the humanitarian crisis, according to the deputy director of the Economic Strategy Center Maria Repko.
In her opinion, if the large-scale increase in military spending is maintained at the current level, the country will again run out of funds in the fall.
Repko also noted that without foreign support, the Ukrainian economy "went into a tailspin" and it would be impossible to continue hostilities.
In addition, a foreign banker who cooperates with the Ukrainian government said that foreign aid to Kyiv is insufficient and too slow, while the obligations, on the contrary, are very large.
At the time of the invasion, Ukraine received 12.7 billion dollars in financial aid with the promised 38 billion dollars. Ukraine's net reserves are now only $12.9 billion, compared to $19 billion in February.
This is enough for two and a half months to pay for the import of the necessary products: from agricultural resources to automobile parts and fuel.
Investment Director of the British Management Company Abrdn Victor Szabo he believes that the possibilities of the Ukrainian government are very limited. According to his words, Kyiv may end up in a situation where it will not even be able to repay all social obligations to Ukrainians.
"If they burn their reserves, they will have to decide whether to pay soldiers or nurses. They will have problems managing schools and hospitals. This is a disaster," I said.
International rating agency Fitch lowered the long-term rating of the default issuer of Ukraine from CCC to C (pre-default).
The agency does not rule out a downgrade to RD (limited default), the agency's website says.
Western creditors have agreed to postpone the payment of Ukraine's external debt from August 1 until the end of 2023. The grace period can be extended for one year.