Ukraine's Defense Minister Mocks Sunken Russian Ship
Ukraine's Defense Minister Oleksii Reznikov recently went viral for mocking the sinking of Moscow, a Russian warship that Ukraine claims to have struck with a missile attack on Thursday.
Posting to Twitter on Friday, Reznikov – who purportedly loves scuba diving – called the location of the sunken ship a "worthy diving site." The tweet has since garnered more than 17,000 likes and hundreds of replies from supporters, many of whom complimented Reznikov's "great sense of humor."
"A 'flagship' Russian warship is a worthy diving site. We have one more diving spot in the Black Sea now. Will definitely visit the wreck after our victory in the war," Reznikov said in his now-viral tweet.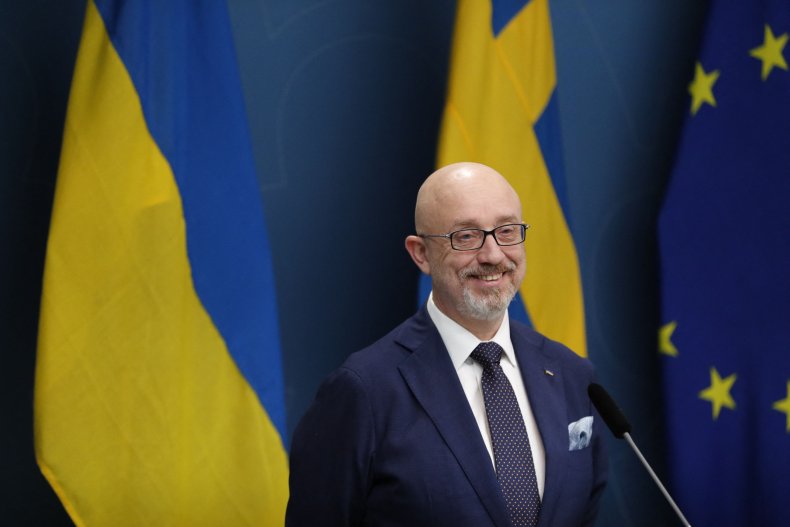 "BTW, I already have 300 scuba dives," he concluded.
Attached to the tweet is a photo of Reznikov posing with a sea turtle on one of his past dives.
It was confirmed that the Moskva sank in the Black Sea on Thursday; however, both Russia and Ukraine have offered conflicting reports as to what caused the ship's ultimate "destruction."
Ukrainian officials said their country struck the ship with a Neptune missile. Meanwhile, Russia has claimed that the ship sank as a result of an onboard fire that caused ammunition to explode.
"During the towing of the Moscow cruiser to the port of destination, the ship lost its stability due to damage to the hull received during the fire from the detonation of ammunition. In the conditions of stormy seas, the ship sank," the Russian Defense Ministry stated.
Regardless, an analysis done by Forbes Ukraine estimated that the sinking of the Moscow was a $ 750 million loss for the Russian military — a loss that some experts believe could be a "game-changer" for the war in Ukraine.
"If Ukraine can challenge the Black Sea Fleet (and it appears they can) then taking back Crimea is very much in the cards. Total victory possible," wrote security expert Paul Massaro on Twitter.
"The historic performance of the Ukrainian military vs. the dismal showing by the Russians is really something to behold," he said in a later tweet.
Many Twitter users thought Reznikov's assessment of the situation was hilarious, and some shared that they, too, would like to visit the Black Sea's newest "diving site."
"You have a great sense of humor — keep it!" exclaimed Stefan.
"One more reason to get a diving license, thank you Putin for contributing to the tourism industry," wrote Nikos Katsikanis.
"Love your sense of humor and positivity — your smile when times are so hard simply warms my heart. Hope you will soon have some time to dive," tweeted Patrycja Szymańska.
Ulrika Engvall added: "Love your sense of humor. I'd love to join you on a scuba dive excursion after the war is over. I have [approximately] 40 divas. "
For updates on the Russia-Ukraine war, follow our live blog.