Ukraine War LIVE: 'Putin could make the choice to end it,' US President Joe Biden tweets
eRm
May 1, 2022
66
Live
Russia-Ukraine War LIVE Updates: With the war going on for the 67th consecutive day, Zelensky urged Russian soldiers not to fight in Ukraine.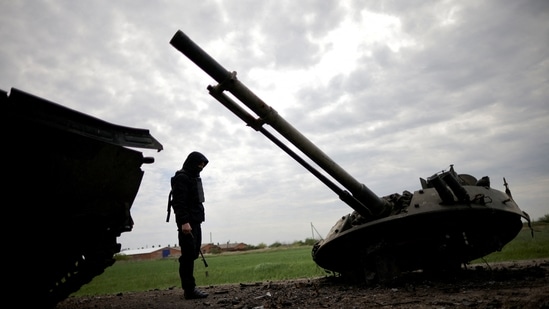 Updated on May 01, 2022 09:41 PM IST
Russia-Ukraine War LIVE Updates: The fighting between Russian and Ukraine forces continues for the 67th consecutive day. After having failed to capture Kyiv, Russian forces have now focussed on wresting eastern and southern regions of the war-hit country. A Russian rocket attack destroyed an airport runway in Ukraine's third largest city Odesa, the Ukrainian army said. Odesa's regional governor said that the rocket was fired from Russian-occupied Crimea, adding there were no reports of injuries. Ukraine's national grid operator said it has has restored "reliable" power supply in the Chernobyl Exclusion Zone, around the site of the 1986 nuclear reactor disaster.
Follow all the updates here
Follow all the updates here:
May 01, 2022 09:41 PM IST

100 civilians leave Mariupol plant as evacuation begins: Zelensky

The evacuation of the besieged Azovstal steel plant in the port city of Mariupol has started, with an initial group of 100 civilians en route to Ukrainian-held territory, President Volodymyr Zelensky said Sunday.

"Evacuation of civilians from Azovstal began. The 1st group of about 100 people is already heading to the controlled area. Tomorrow we'll meet them in Zaporizhzhia," he tweeted, referring to a city 220 kilometres (130 miles) to the northwest.

May 01, 2022 08:24 PM IST

'Putin could make the choice to end it,' Joe Biden tweets

US President Joe Biden on Sunday tweeted from his personal Twitter handle that Russian President Vladimir Putin could make the choice to end the war just as he chose to launch this brutal invasion. "Russia is the aggressor, and the world must and will hold Russia accountable," Biden tweeted. Also read

May 01, 2022 07:05 PM IST

Operation underway to evacuate people from steel plant in Ukrainian city of Mariupol: UN

The United Nations has confirmed that an operation to evacuate people from a steel plant in the bombed-out Ukrainian city of Mariupol is underway.

UN humanitarian spokesman Saviano Abreu told The Associated Press on Sunday that the effort to bring people out of sprawling Azovstal steel plant was being done in collaboration with the International Committee for the Red Cross and in coordination with Ukrainian and Russian officials.

May 01, 2022 05:19 PM IST

EU leans towards Russian oil ban by year-end, diplomats say

The European Union is leaning towards a ban on imports of Russian oil by the end of the year, two EU diplomats said, after talks between the European Commission and EU member states this weekend.

May 01, 2022 04:49 PM IST

More civilians evacuated from around Azovstal plant: Reuters

A group of around 40 civilians arrived on Sunday at a temporary accommodation centre after leaving the area around the Azovstal steel plant in Ukraine's Mariupol, a Reuters photographer said.

May 01, 2022 03:36 PM IST

Russia strikes US weapons at airfield near Ukraine's Odesa, destroys runway: Report

Russia on Sunday said it had struck at weapons supplied to Ukraine by the United States and European countries and destroyed a runway at a military airfield near the Ukrainian city of Odesa, news agency Reuters reported.

Also read

May 01, 2022 01:49 PM IST

Scholz defends Germany's caution on sending heavy arms to Ukraine

Chancellor Olaf Scholz on Sunday rejected criticism that Germany was not showing leadership in western efforts to supply Ukraine with heavy weapons to repel Russia's invasion, saying that he'd rather be cautious than make hasty decisions, Reuters reported.

May 01, 2022 12:57 PM IST

Nancy Pelosi meets Zelensky on unannounced visit to Kyiv

Ukrainian President Volodymyr Zelensky on Sunday met with US House of Representatives Speaker Nancy Pelosi in Kyiv as Russia's aggression against its neighbour entered its 67th day. Read more

May 01, 2022 12:05 PM IST

Putin's War Brings Risks to Moldova and its Pro-Moscow Enclave

Tensions are rising in the pro-Russian separatist territory of Transnistria in Moldova, with ominous comments from Moscow raising fears that the conflict in Ukraine may extend to its neighbor. Just back from the enclave, a senior security monitor says neither side wants to get involved in Russian President Vladimir Putin's war, Bloomberg reported.

May 01, 2022 10:42 AM IST

Some Ukrainians evacuated from ruins of Mariupol steel plant: Report

Some women and children were evacuated from a steel plant that is the last defensive stronghold in the bombed-out ruins of the port city of Mariupol, a Ukrainian official and Russian state news organizations said, but hundreds are believed to remain trapped with little food, water or medicine, AP reported.

May 01, 2022 10:15 AM IST

Ukraine asks Russia to be security guarantor: Report

Ukraine's foreign minister has asked China to provide security guarantees for Kyiv, in a lengthy interview containing some of the most direct criticisms of Moscow recently published by Beijing's state media, AFP reported./

May 01, 2022 10:00 AM IST

Russia says Ukraine shelled its own civilians in Kherson

Ukraine's shelling killed and injured its own civilians in the southern region of Kherson, Russia said on Sunday, after pounding southern and eastern areas with missile strikes, while some civilians got away from a steel plant in besieged Mariupol.

May 01, 2022 09:41 AM IST

Russia lost 1,000 tanks, over 200 planes, says Zelensky: Report

Ukrainian president Volodymyr Zelensky says Russia has lost over 1,000 tanks, almost 200 planes, and 2,500 infantry fighting vehicles, The Kyiv Independent reported.

May 01, 2022 08:51 AM IST

Finland getting ready to cut off Russian gas supplies in May

Finland is preparing to cut off natural gas supplies from Russia in May, the Helsingin Sanomat newspaper reports. Russian energy giant Gazprom has asked the Finnish state-owned energy company Gasum to give a response before May 20 regarding Russia's request to receive payments for gas in rubles.

May 01, 2022 08:16 AM IST

Russian missiles target southern and eastern Ukraine, claim Ukrainian officials

Russia pounded southern and eastern Ukraine with missile strikes on Saturday, Ukrainian officials said, while some women and children evacuated a steel plant in the besieged city of Mariupol where they had holed up for more than a week, Reuters reported. Moscow has turned its focus to Ukraine's south and east after failing to capture the capital Kyiv in a nine-week assault that has flattened cities, killed thousands of civilians and forced more than 5 million to flee abroad.

May 01, 2022 07:39 AM IST

Angelina Jolie makes surprise Ukraine visit, meets children

Hollywood actor and UN humanitarian Angelina Jolie made a surprise visit to the western Ukrainian city of Lviv on Saturday, the Lviv regional governor said on Telegram. Full report

May 01, 2022 07:24 AM IST

Blinken, Ukrainian foreign minister discuss return of US diplomats, aid package

US Secretary of State Antony Blinken on Saturday discussed the return of American diplomats to Ukraine as well as an aid of USD 33 billion to the war-torn country with his Ukrainian counterpart Dmytro Kuleba, ANI reported. "Secretary of State Antony J. Blinken spoke today with Ukrainian Foreign Minister Dmytro Kuleba to follow up on their April 24 meeting in Kyiv," US State Department Spokesperson Ned Price said in a state department readout.

May 01, 2022 07:18 AM IST

Russia using troll factory to spread disinformation: UK

The British Foreign Office said on Sunday Russia is using a troll factory to spread disinformation about the war in Ukraine on social media and target politicians across a number of countries including Britain and South Africa, Reuters reported. It said the research exposed how the Kremlin's disinformation campaign was designed to manipulate international public opinion of Russia's invasion of Ukraine, boost support for it and recruit new sympathisers.
China building collapse: 2 days on, 5 rescued, dozens still missing
There are now 16 people believed to remain trapped, according to authorities, while no contact has been made with nearly 40 others.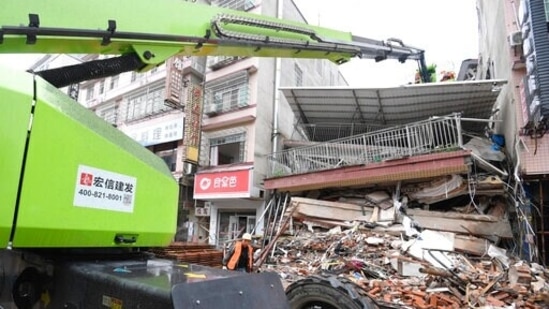 Published on May 01, 2022 09:02 PM IST
Beijing reopens makeshift hospital in preparation of Covid surge
The nation is battling its worst outbreak since the pathogen first emerged in Wuhan in late 2019, with the lockdown imposed on Shanghai's residents one of the longest and most punishing
Published on May 01, 2022 07:56 PM IST
EU leans towards Russian oil ban by year-end, diplomats say
The EU diplomats said some EU countries were able to end their use of oil before the end of 2022, but others, particularly more southerly members, were concerned about the impact on prices.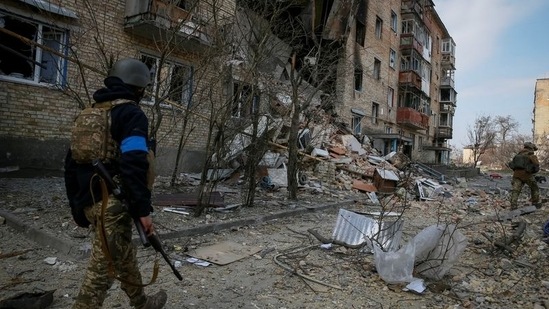 Published on May 01, 2022 07:07 PM IST
Covid's new sub-lineages can evade immunity from past infection: Study
The two new sublineages of the Omicron were last month added to the monitoring list of the World Health Organization (WHO).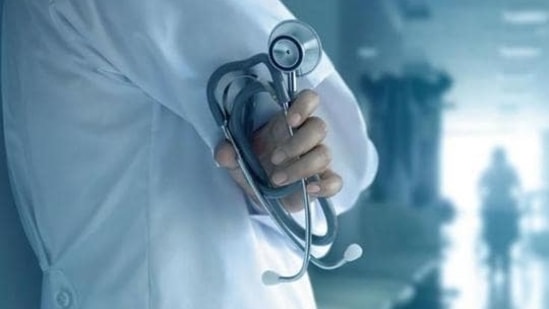 Published on May 01, 2022 05:15 PM IST
Written by Shubhangi Gupta | Edited by Aniruddha Dhar, New Delhi
Researchers develop silver coating to keep medical devices free of bacteria
Researchers from the University of British Columbia (UBC) and the Vancouver Coastal Health Research Institute developed the silver-based coating that can be applied to devices like stents or catheters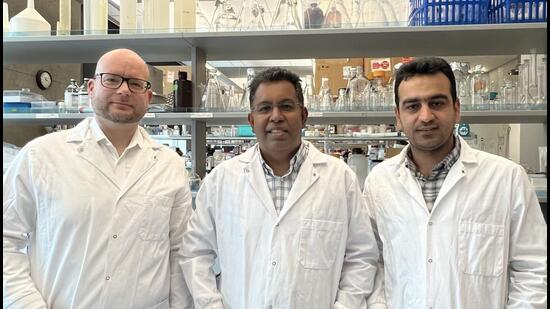 Published on May 01, 2022 03:46 PM IST
Russia strikes US weapons at airfield near Ukraine's Odesa: Report
Russia said it used high-precision Onyx missiles to strike the airfield, after Ukraine accused Russia of knocking out a newly constructed runway at the main airport of Odesa.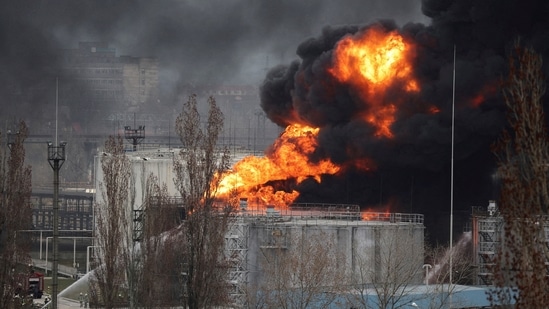 Updated on May 01, 2022 03:02 PM IST
Echoes of Freedom Convoy as bikers roll into Ottawa
Ottawa police deployed in force Saturday in the Canadian capital's centre amid a motorcyclists-led anti-establishment protest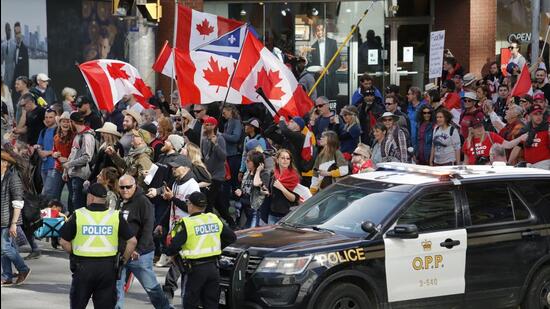 Published on May 01, 2022 01:25 PM IST
This ex-Wall Street executive is on a fresh pursuit amid Ukraine war
"In the western part it's almost like normal times, aside from sirens and the occasional bombing," Smelyansky said in a phone interview last month. "On the eastern part, obviously, it's more complicated."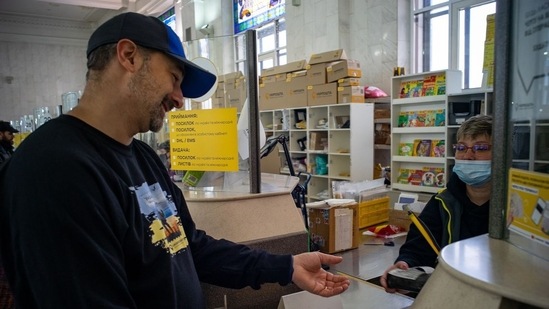 Published on May 01, 2022 01:08 PM IST
Biden roasts Trump, GOP, himself at correspondents' dinner
The White House Correspondents' Association dinner, sidelined by the pandemic in 2020 and 2021, featured Biden as the first president in six years to accept an invitation. Donald Trump shunned the event while in office.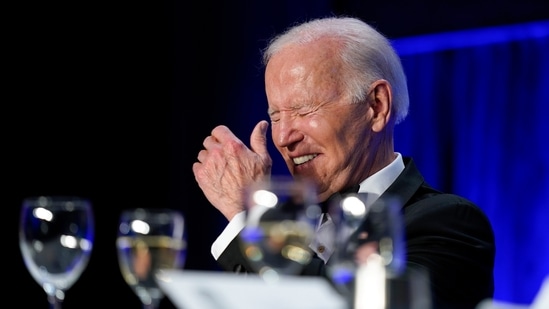 Published on May 01, 2022 01:05 PM IST
US Speaker Nancy Pelosi latest foreign diplomat to meet Zelensky in Kyiv | Video
The visit comes just a week after US secretary of state Antony Blinken and US defense secretary Lloyd Austin visited Kyiv and promised "more weapons and diplomatic efforts" to Zelensky.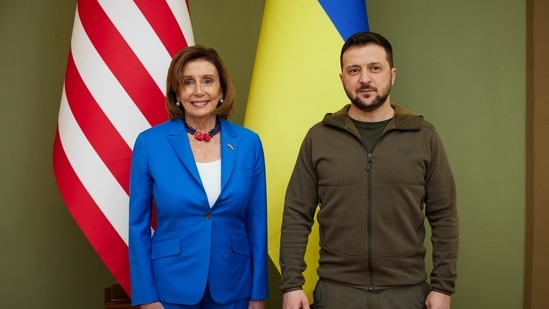 Published on May 01, 2022 12:49 PM IST
Written by Ishika Yadav | Edited by Aniruddha Dhar
Russian fossil fuel exports went up since it invaded Ukraine, claims study
According to a report by the Centre for Research on Energy and Clean Air, the European Union imported 71 per cent of Russian fossil fuel since the invasion began. 
Published on May 01, 2022 11:58 AM IST