Ukraine has not lost any HIMARS installation – Reznikov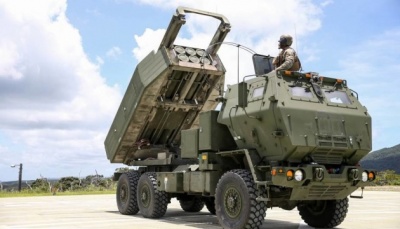 The armed forces of Ukraine did not lose any HIMARS installation, but all the Russians said about the destruction of these missile systems was a joke.
Ukraine's Defense Minister Oleksiy Reznikov stated this in an interview with Voice of America.
"I can say absolutely responsibly: not a single HIMARS was lost. Therefore, when you read in the Russian media or on social networks that a soldier Ivanov with a Kalashnikov broke in and saw a truck in which he destroyed 12 HIMARS with a Kalashnikov at the same time, you can just laugh, twist (white temples – ed.) and say – Well, they have a propaganda system. That's stupid"Reznikov said.
The first missile systems of HIMARS Ukraine received a US visa in June. Their use allowed the Armed Forces of Ukraine to significantly change the situation at the front, destroying a large number of enemy ammunition stores and damaging their logistics chains.
Within hours of the appearance of HIMARS in Ukraine, the Ministry of Defense of the Russian Federation and the Russian media repeatedly announced the destruction of these missile installations, but none of these reports were confirmed by facts.
Read news "MB" on Facebook | Telegram | Viber | Instagram
Today, 19:44

0


74
.