Ukraine Defense Officials Targeted in Russian Assassination Plot: Report
Ukrainian Defense Minister Oleksii Reznikov and defense intelligence head Kyrylo Budanov were allegedly targeted in a foiled assassination plot by members of Russia's military intelligence agency, the GRU.
The Security Service of Ukraine (SSU) said in a new report Monday that it was able to prevent the allegedly planned killings that also would have taken aim at "a well-known Ukrainian activist" who was not identified by name. The would-be assassins were purportedly promised rewards of $100,000 to $150,000 per kill, the SSU said.
Newsweek was not able to independently verify the report and contacted Russia's defense and foreign ministries for confirmation and comment.
Russia's war in Ukraine, which began on February 24, has now raged on for more than five months despite initial beliefs that Russian President Vladimir Putin's army would be able to secure a speedy victory in his "special military operation." While maps from the Institute for the Study of War (ISW) show that Russia has managed to occupy southern and eastern parts of the country, Ukraine has yet to abandon its counteroffensive, and neither side currently appears poised to declare victory.
Vasyl Malyuk, the acting head of the SSU, suggested that the alleged assassination attempt was in response to Russia's lack of victory in the war so far.
"The enemy cannot win on the battlefield, so he resorts to his usual methods—he tries to organize assassination attempts on the military and heads of Ukrainian authorities," Malyuk said in a statement. "And thereby once again prove to the whole world that Russia is a terrorist state that does not follow any civilized rules. But we perfectly understand what to expect from the Russian Federation, so we act in advance and neutralize the enemy's special operations in advance. "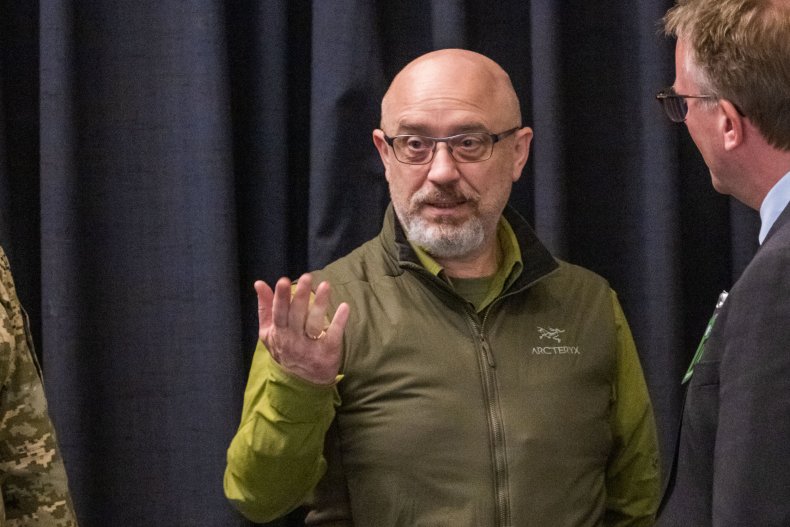 "It was established" that the group behind the assassination plot was made up of Russian GRU members, including a resident of Ukraine's Russian-occupied Luhansk region who was part of the self-proclaimed separatist Luhansk People's Republic (LNR), the SSU said.
Under the direction of a Russian "coordinator," the Luhansk resident allegedly used his connections in criminal circles to find someone who could carry out contract killings. I reportedly received a response from a resident of the Ukrainian capital of Kyiv, who agreed to "eliminate" a Ukrainian soldier for $5,000 as a test run before they moved on to the Ukrainian defense officials. The Ukrainian soldier they allegedly wanted to kill, who was not identified by name in the SSU report, was accused by Russians of involvement "in the physical massacre of Russian prisoners of war."
The Luhansk resident allegedly attempted to disguise his travels to Ukrainian-controlled territory by entering through Belarus, but SSU employees documented his arrival in Ukraine's northwestern Volyn region and "his meeting with an accomplice."
In the Ukrainian city of Kovel, SSU counterintelligence officers detained the two men. The officers found "evidence of criminal acts" and a Russian passport in a search.
"Currently, both detainees have been charged with treason committed under martial law and intentional murder," the SSU said. "The issue of choosing a preventive measure in the form of detention is being resolved."
Anton Gerashchenko, adviser to Ukraine's minister of internal affairs, shared a video provided by the SSU on Twitter that appeared to show the moment the would-be assassins were detained.
Newsweek reached out to the SSU, Ukraine's Defense Ministry and the Main Intelligence Directorate of Ukraine's Defense Ministry for comment.