The Origins of Putin's Totalitarianism by Nina L. Khrushcheva
eRm
April 27, 2022
110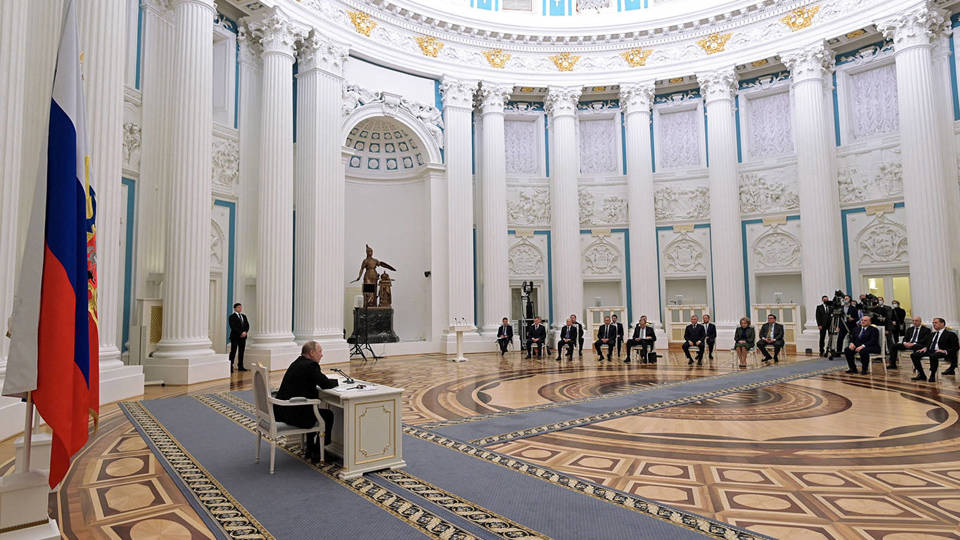 The war in Ukraine amounts to a final repudiation of the power of the security-service figures, the siloviki, who gained power during Vladimir Putin's early years. They have been replaced by faceless security technocrats – the real heirs to the KGB.
NEW YORK – In late 1999, as the friar Boris Yeltsin searched for a successor among the ranks of the security services, a bleak joke circulated in Russia. "Why are communists better than the KGB?" went the setup. "Because the communists will scold you, but the KGB will hang you." It was less of a joke than a warning. Unfortunately, most Russians didn't get it.
That year, Vladimir Putin – a KGB man now leading its successor agency, the Federal Security Service – was appointed prime minister. Soon after, he allegedly quipped to his former FSB colleagues, "The task of infiltrating the highest level of government is accomplished." This, too, should have set off alarm bells – not least because Putin had long admired Yuri Andropov, the former KGB chief who had, for two long years, ruled the Soviet Union with an iron fist.
After the economic and political turmoil of the post-Soviet 1990s, people craved stability, and were willing to restore the KGB back to the top echelons of government to get it. This gave Putin, who was elected president in 2000, the opening he needed to establish Andropov-style authority over all aspects of the Russian system, not least strategic industries like oil and gas.
To continue reading, register now.
As a registered user, you can enjoy more PS content every month – for free.
Register
or
Subscribe now for unlimited access to everything PS has to offer.
Already have an account? Log in