The Nonhuman Victims of Putin's War by Peter Singer & Oleksandr Todorchuk
eRm
April 5, 2022
41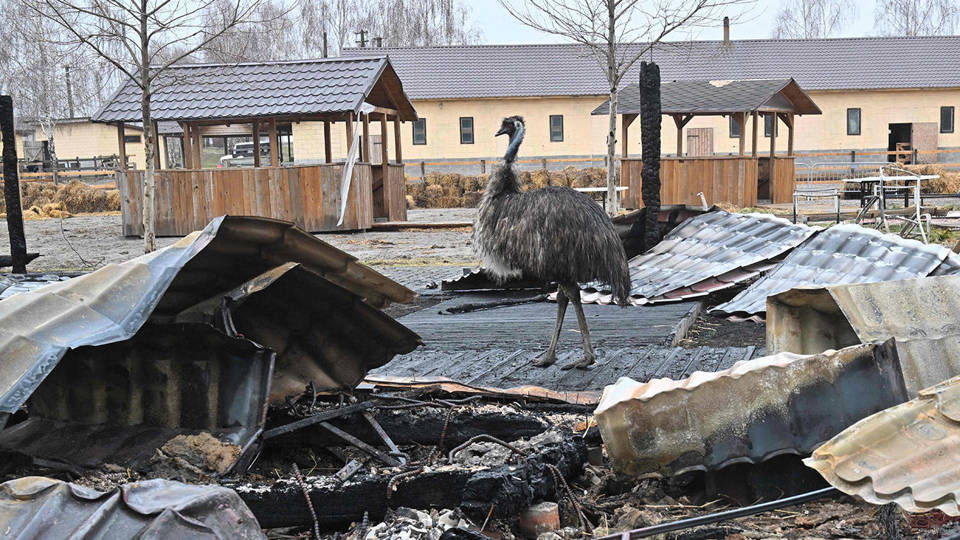 Given the massive scale of human suffering in Ukraine – the thousands killed by bombs or deliberately executed by Russian soldiers – it may seem inappropriate to worry about the fate of nonhuman animals. But the suffering of starving, burned, or wounded animals must also count among the war's costs – and possibly among its crimes.
MELBOURNE / KYIV – The Russian invasion of Ukraine has had, and is continuing to have, catastrophic consequences for many people. But Ukraine's people are not the only victims of the war – and many Ukrainians refuse to ignore that fact.
The thousands of human casualties include more than 1,200 Ukrainian civilians killed, and many more injured. These numbers are growing every day, and the Russian retreat from around Kyiv has brought to light new evidence of war crimes. Nearly 5,000 people have been killed in the besieged city of Mariupol, according to Ukrainian authorities, while another 20,000 have been illegally deported to Russia, where their fate is unknown.
Whatever the true figures are for Ukraine as a whole, they would no doubt have been much higher if more than ten million Ukrainians had not left their homes, with more than four million crossing national borders and becoming refugees in Poland and other neighboring countries. The number of soldiers who have died is contested, but it is certainly several thousand on both sides.
To continue reading, register now.
As a registered user, you can enjoy more PS content every month – for free.
Register
or
Subscribe now for unlimited access to everything PS has to offer.
Already have an account? Log in