Russian Soldier Convicted for Refusing to Fight in Ukraine
eRm
September 7, 2022
61
A Russian soldier has been sentenced for refusing to fight in the war in Ukraine. Ilya Kononov, a contract soldier from the city of Pskov in western Russia, was charged with "unauthorized abandonment of the unit" in July, court records show.
Kononov reportedly took part in President Vladimir Putin's so-called special military operation in the Eastern European nation but left his military unit without permission for more than 10 days. According to the head of his military commander's office, Kononov was found at his place of residence with a friend after a search.
The contract soldier was subsequently sentenced on July 21 to restriction in military service for one year, with a 10 percent deduction from his monetary allowance going to the state.
This is one of many reported cases where Russian soldiers have been accused of refusing to take up arms in Ukraine. In July, for example, 17 Russian soldiers were reportedly detained in the country's eastern Luhansk region after they said they would not continue fighting in the war and tried to end their short-term contracts.
In Kononov's case, court documents say that he pleaded guilty to evading military service and that he testified he wanted to take a temporary break from fighting in Ukraine. Kononov said he stopped showing up at his unit and, instead, spent time with his friend at his home.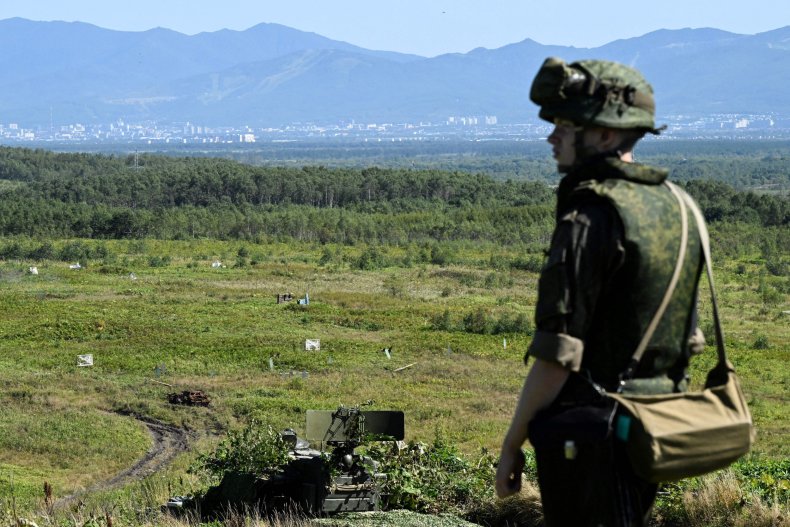 An anonymous specialist from a coalition of lawyers and experts from Russian human rights organizations told independent Russian news outlet MediaZona that Kononov's punishment in the form of a one-year restriction in military service does not imply early dismissal and is instead "something like corrective labor for military personnel."
The human rights activist said Kononov may be sent to serve in Ukraine again, explaining that the punishment means it will be even more difficult for him to achieve early dismissal.
In another incident where Russian soldiers have been accused of refusing to fight in Ukraine, the country's Operational Command South said Sunday in a Facebook post that a Russian military unit deployed in the south would not fight because of a lack of vital supplies such as water.
Soldiers with the 127th Regiment of the 1st Army Corps rioted, according to the operational command. It said that the troops lacked support, while personnel in advanced positions did not have water. The servicemen were reportedly removed from their unit as punishment.
In July, the father of a Russian soldier told The Insider that troops were being detained or moved to a detention center in the occupied Luhansk region if they attempted to leave their posts.
"They are keeping people there because they wanted to leave, refused to fight," the father alleged. "There are held in pits, tortured and things like that. That's what people who have come from there say."
Newsweek was unable to independently verify those claims but reached out to Russia's foreign ministry for comment.