Russia-Ukraine war LIVE UPDATES: Roman Abramovich poisoning mystery: Kremlin or ventilation?
eRm
March 28, 2022
47
Roman Abramovich is claimed to be the suspected victim of poisoning while trying to negotiate a peace deal between Russia and Ukraine.
The Chelsea owner was said to have suffered skin peeling and temporary blindness along with two senior Ukrainian negotiators following secret talks in Kyiv.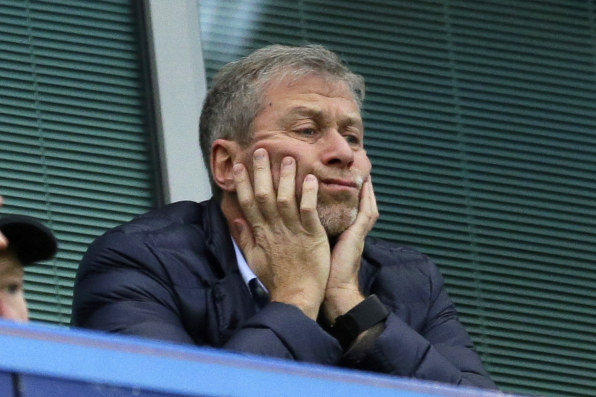 A source close to Mr Abramovich suggested hardliners within the Kremlin had poisoned the oligarch to sabotage any possible peace deal.
The source said: "This could be someone there [in the Kremlin] who thinks he [Mr Abramovich] has betrayed them by trying to pursue peace. "
US officials however cast doubt on the claims, adding "intelligence highly suggests this was environmental", and "not poisoning".
The Russian billionaire, whose mother was born in Ukraine, had gone to Kyiv following a request to help with negotiations.
He and another Russian entrepreneur were reportedly involved in talks until about 10pm on March 3.
Mr Abramovich's symptoms were said to have emerged later that evening at a Kyiv flat. One source said the oligarch's eyesight "completely disappeared" for several hours, and he was treated after flying to Istanbul.
In the hours beforehand those affected had reportedly only eaten chocolate, and drunk only water.
Mr Abramovich has long-standing links to Vladimir Putin and is currently trying to sell Chelsea Football Club after being sanctioned by the UK and EU.
Volodymyr Zelensky, the Ukrainian president, has previously indicated that Mr Abramovich offered to "help" de-escalate the war, and rebuild Ukraine afterwards.
Microwave radiation?
The US Treasury reportedly held off sanctioning the oligarch amid claims he was acting as a potential peace broker. The Kremlin has said the Russian billionaire played an early role in peace talks, following the invasion on February 24, but the process was now in the hands of negotiating teams.
Bellingcat, the investigative journalism group, revealed it had looked into the incident, including conducting on-site examinations.
It concluded that the poisoning attempt was "not intended to kill" and was "just a warning".
Experts told Bellingcat the symptoms could be the result of attempted poisoning with a chemical weapon, or less likely caused by microwave radiation.
Mr Abramovich reportedly met Mr Zelensky at some point while working on the negotiation process.
An adviser to Mr Zelensky said there were "a lot of speculations" and "various conspiracy theories" about what had taken place.
The adviser said: "All members of the negotiating group are working today as usual."
Mr Zelensky was not affected and had no knowledge of any poisoning attempt, a spokesman said.
Mr Abramovich reportedly went back to Kyiv again to be involved in further talks after the March 3 incident.