Russia-Ukraine war live updates: Biden to host leaders of Finland, Sweden after NATO bids
eRm
May 19, 2022
50
Zelenskyy mocks Russian announcement of new laser weapon
'I mean Ukraine': Bush makes gaffe in speech, calls Iraq invasion 'unjustified'
After delay, Senate poised to send $ 40 billion in Ukraine aid to Biden
WASHINGTON – After a weeklong delay, the Senate appeared poised Thursday to pass a $ 40 billion military, economic and humanitarian aid package for Ukraine.
Democratic and Republican leaders had hoped to quickly take up the House-passed package last week, but Sen. Rand Paul, R-Ky., Objected and dragged out the process over a dispute about oversight of the spending.
Thursday's big bipartisan vote, which will send the aid package to President Joe Biden's desk for his signature, represents an unmistakable signal to Kyiv that the US remains firmly in its corner. Paul's stall tactics miffed many colleagues who had warned that Ukraine is dangerously close to running out of weapons, food and other supplies.
Read the full story here.
Azov fighters' fate not known in Mariupol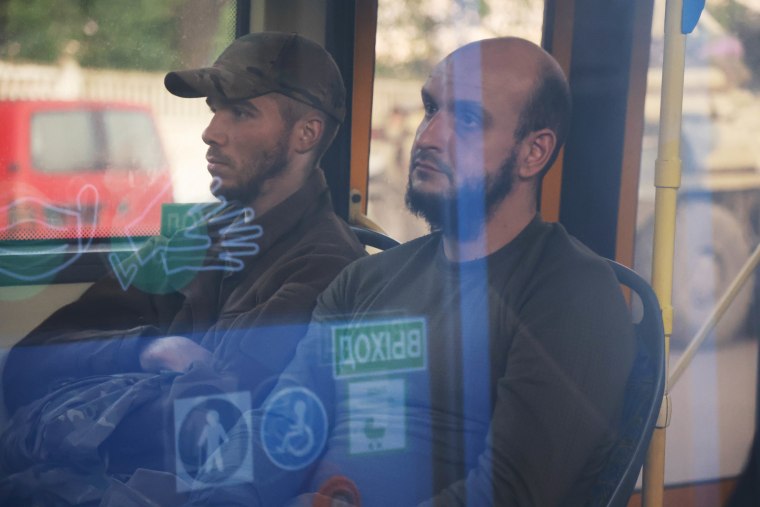 Turkey's Erdogan outlines opposition to Sweden, Finland NATO bid
Turkey's president emphasized his opposition to Sweden and Finland joining NATO, stating Ankara would say "no" to their bid.
Speaking to a group of Turkish youth, Turkish President Recep Tayyip Erdogan accused the two countries – and especially Sweden – of being "a focus of terror, home to terror." The video of their conversation was released Thursday.
Erdogan's objection to Sweden and Finland stems from Turkey's grievances with Stockholm's – and to a lesser degree with Helsinki's – perceived support to the banned Kurdistan Workers' Party, or PKK, and an armed group in Syria that Turkey sees as an extension of the PKK. Turkey also accuses them of harboring the followers of the US-based Muslim cleric Fethullah Gulen whom Ankara says is behind a failed military coup attempt in 2016.
Turkey's approval is crucial because the military alliance makes its decisions by consensus. Each of its 30 member countries can veto who can join.
Russian forces control Mariupol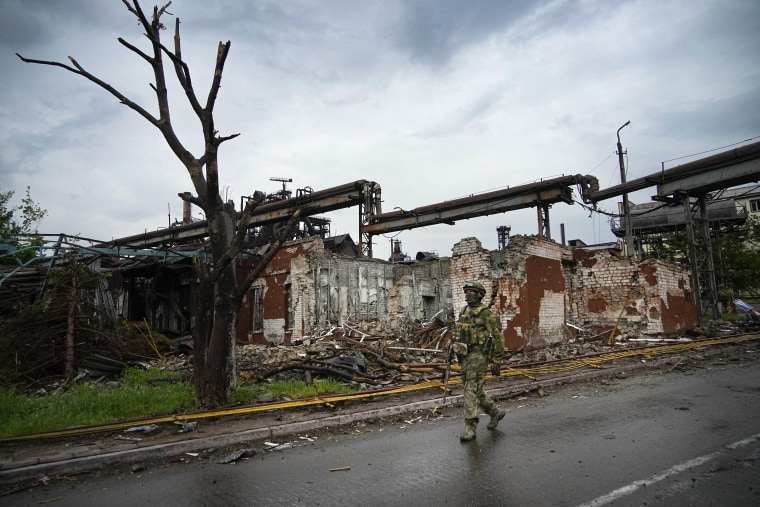 Red Cross says it registered hundreds of POWs from Mariupol's Azovstal steel plant
The Red Cross said it registered hundreds of prisoners of war from the Azovstal steel plant in Mariupol, where the last Ukrainian defenders stopped fighting earlier this week.
Registration of fighters leaving the plant, including the wounded, began Tuesday under an agreement between Moscow and Kyiv, the International Committee for the Red Cross said in a statement. "The operation continued Wednesday and was still ongoing Thursday," it added.
The Geneva-based humanitarian agency noted that it did not transport prisoners of war to "the places where they are held."
It did not say where that is, but buses have carried hundreds of fighters to Russian-controlled territory. Ukraine says it wants to exchange its fighters for Russian prisoners, but Russia has given no indication it will do so.
Russian military beset by 'culture of cover-ups and scapegoating,' UK says
Russia's military is likely beset by a "culture of cover-ups and scapegoating" that is hampering its war in Ukraine, the UK defense ministry said Thursday.
Russia has suspended one commander and likely suspended another over failures, it claimed, adding that "many officials involved in the invasion of Ukraine will likely be increasingly distracted by efforts to avoid personal guilt for Russia's operational set-backs."
The UK military said in a daily intelligence update that Lt. Gen. Serhiy Kisel, who commanded Russia's 1st Guards Tank Army, has been suspended for failing to take the city of Kharkiv. The UK also said that Russia's Black Sea Fleet commander, Vice Admiral Igor Osipov, was likely suspended after the sinking of the cruiser Moskva – the fleet's flagship – in April. Ukrainian and US officials have said it was struck by Ukrainian missiles.
NBC News has not independently verified the reports. Russia has not announced any such moves.
Senate confirms new US ambassador to Ukraine
The Senate confirmed Bridget Brink late Wednesday as US ambassador to Ukraine, filling the post as officials plan to return American diplomats to Kyiv during the nation's continuing battle against the Russian invasion.
The veteran foreign service officer, who has spent most of her career in the shadow of the former Soviet Union, was nominated to the position last month by President Joe Biden. She was confirmed by the Senate unanimously without a formal roll call vote.