Russia-Ukraine war live: Russia 'will only open ports if sanctions reviewed'; Russian soldier in war crimes trial begs forgiveness – live | Ukraine
eRm
May 19, 2022
35
Russia 'will only open Ukraine's ports if sanctions are reviewed' after UN appeal
Russia's foreign ministry said it will only consider opening access to Ukraine's Black Sea ports if the removal of sanctions against Russia is also considered, the Interfax news agency reports.
Russian deputy foreign minister, Andrei Rudenko, was quoted as saying:
You have to not only appeal to the Russian Federation but also look deeply at the whole complex of reasons that caused the current food crisis and, in the first instance, these are the sanctions that have been imposed against Russia by the US and the EU that interfere with normal free trade, encompassing food products including wheat, fertilisers and others.
Rudenko's remarks come after the United Nations food chief, David Beasley, pleaded with Vladimir Putin, saying millions would die around the world because of the Russian blockade of Black Sea ports.
Addressing the Russian president directly, Beasley said:
If you have any heart at all for the rest of the world, regardless of how you feel about Ukraine, you need to open up those ports.
Beasley's World Food Programme feeds some 125m people and buys 50% of its grain from Ukraine. Ukraine is among the top five global exporters of several vital agricultural products, including corn, wheat and barley, as well as being a key exporter of sunflower and meal.
Earlier today, the UN's secretary general, António Guterres, warned that the food shortages stoked by the war in Ukraine could cause "malnutrition, mass hunger and famine, in a crisis that could last for years" across the world.
Stoltenberg 'confident' in quick Nato decision for Finland and Sweden
Nato's secretary general, Jens Stoltenberg, said he is confident that Nato members will come to a quick decision to welcome Finland and Sweden into the alliance.

Speaking during a visit to Copenhagen, Stoltenberg said it was not unusual for members of the alliance to have different opinions, referring to Turkey's reluctance to accept the Nordic countries' membership bid.
Stoltenberg said:
We have much experience in Nato, when there is a difference of opinion, of sitting down and finding solutions.
He said Nato was "in close contact" with Finland, Sweden and Turkey, adding:
We are addressing the concerns that Turkey has expressed.
Also addressing Turkey's opposition to the two countries joining Nato was British defence minister, Ben Wallace, who said he believed there was a way to address Ankara's concerns.
Wallace told the British parliament that he would be speaking to his Turkish counterpart, adding:
I think there is a way through. I think we will get there in the end and it is very important that we listen to all members and their concerns in that process and we will certainly be listening to Turkey.
We reported earlier that the UK's Boris Johnson and Ukraine's Volodymyr Zelenskiy had spoken in a call to discuss military support and global food security, according to a No 10 spokesperson.
President Zelenskiy has now tweeted about the conversation, saying that he also updated the prime minister about "the course of hostilities and the operation to rescue the military from Azovstal".
Joe Biden welcomes Finnish and Swedish leaders to White House
President Joe Biden has welcomed Sweden's prime minister, Magdalena Andersson, and Finland's president, Sauli Niinistö, to the White House. The visit follows both nations applying to join Nato, which Biden has said he strongly supports.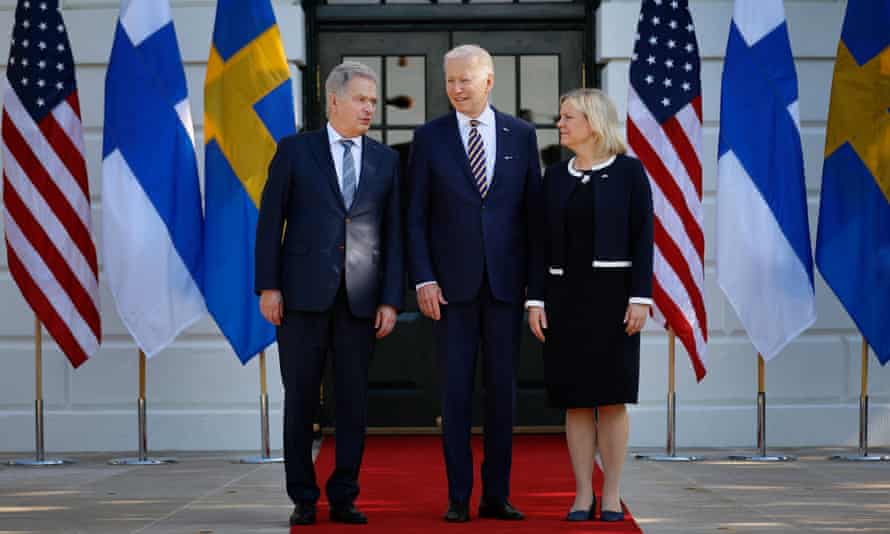 Yesterday Biden issued a statement saying he looked forward "to working with the US Congress and our Nato allies to quickly bring Finland and Sweden into the strongest defensive alliance in history."
Our US politics blog will be covering updates from the meeting between Biden, Andersson and Niinistö.
Germany removes perks accorded to former chancellors from Gerhard Schröder
Germany has removed official perks accorded to the former chancellor Gerhard Schröder, saying that he has failed to uphold the obligations of his office by refusing to sever ties with Russian energy giants.
"The coalition parliamentary groups have drawn consequences from the behaviour of former chancellor and lobbyist Gerhard Schröder in view of the Russian invasion of Ukraine," the parliament decided.
"The office of the former chancellor shall be suspended," it said, noting that Schröder "no longer upholds the continuing obligations of his office", Agence France-Presse reports.
The Bundestag's decision came as EU lawmakers separately called in a non-binding resolution on the bloc to apply sanctions to Schröder and other Europeans who refuse to give up lucrative board seats at Russian companies.
Schröder, who was Germany's chancellor from 1998 to 2005, has been under fire for refusing to quit his posts with the Russian energy giants Rosneft and Gazprom following Moscow's war in Ukraine. He has issued a statement condemning the invasion as unjustified but also said that dialogue must continue with Moscow.
Russian soldier in war crimes trial asks widow for forgiveness
A 21-year-old Russian soldier asked a Ukrainian widow to forgive him for the murder of her husband, as a court in Kyiv met today for a second hearing in the first war crimes trial arising from Russia's 24 February invasion.
Vadim Shishimarin, a tank commander, pleaded guilty on Wednesday to killing an unarmed 62-year-old civilian in the north-east Ukrainian village of Chupakhivka on 28 February.
"I acknowledge my blame … I ask you to forgive me," he told the widow, Kateryna Shalipova, Reuters reports.
The widow told the court she had heard distant shots fired from their yard and that she had called out to her husband the day he was killed.
"I ran over to my husband, he was already dead. Shot in the head. I screamed, I screamed so much," she said.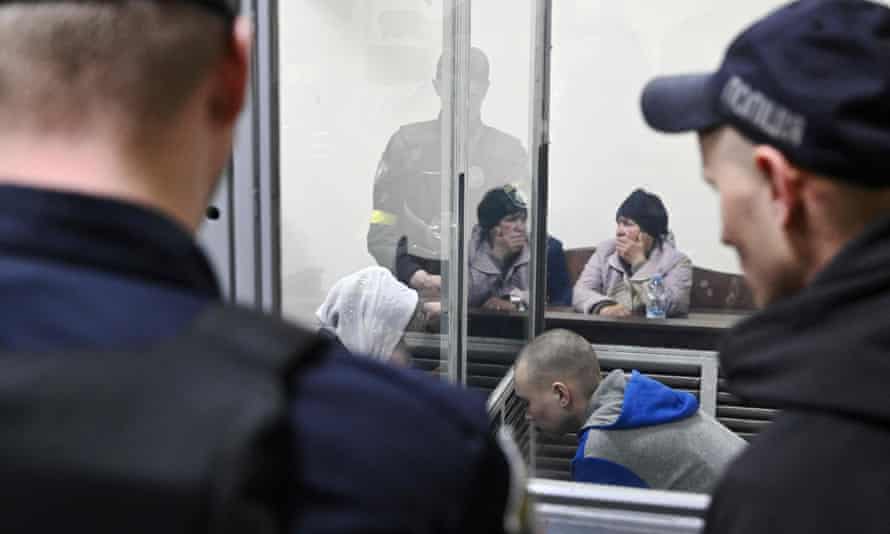 Shalipova told the court she would not object if Shishimarin was released to Russia as part of a prisoner swap to get "our boys" out of the port city of Mariupol, a reference to hundreds of Ukrainian soldiers who have given themselves up to Russia.
The Kremlin has said it has no information about the trial and that the absence of a diplomatic mission in Ukraine limits its ability to provide legal assistance.
Read more here: Russian soldier asks Ukrainian widow to forgive him during first war crimes trial
Russia has suggested it may cut off Ukraine from Europe's largest nuclear plant unless Kyiv pays Moscow for electricity, AFP reports.
The Zaporizhzhia nuclear power station in south-eastern Ukraine was captured by Russian troops after they invaded the country on 24 February.
Russia's deputy prime minister, Marat Khusnullin, was quoted by Russian news agencies as saying:
If the energy system of Ukraine is ready to receive and pay, then (the plant) will work for Ukraine. If not, then (the plant) will work for Russia.
Khusnullin's remarks came after Russian officials indicated that Moscow intended to remain in territories it had occupied in southern Ukraine, such as the Kherson region and large parts of Zaporizhzhia.
Khusnullin said there was "no doubt" the Zaporizhzhia plant will remain operational, adding:
We have a lot of experience of working with nuclear power plants, we have companies in Russia that have this experience.
Ukraine's nuclear agency, Energoatom, said today that the Zaporizhzhia plant continued to feed the national power grid.
A spokesperson for Energoatom said Russians "do not have the technical capacity to supply energy from the Zaporizhzhia nuclear power plant to Russia or Crimea".
The UK's prime minister, Boris Johnson, raised "significant concerns" about rising food prices linked to Russia's invasion in a call with Ukraine's president, Volodymyr Zelenskiy.
The two leaders spoke this morning to discuss "a range of issues, including military support and global food security", Downing Street said.
The pair looked at options to "open up critical sea and land supply routes for Ukrainian grain stocks", and committed to directing their teams to "work urgently on the next steps", it said in a statement.
A No 10 spokesperson added:
The prime minister raised his significant concerns about the growing global fallout from Russia's illegal invasion and President (Vladimir) Putin's craven and reckless blockade of Ukraine's Black Sea ports, including rising food prices in developing countries.
Johnson stressed his "undimmed admiration for the brave defenders of Mariupol" and urged Russia to treat any prisoners of war with dignity and respect, the spokesperson said.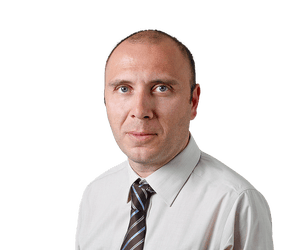 Dan Sabbagh
Microsoft's president, Brad Smith, said the "first shells" in the Ukraine war were fired in cyberspace when Russian intelligence – FSB, GRU and SVR – launched a malware attack dubbed FoxBlade against key infrastructure sites a few hours before fighting began.
Speaking in London, the technology executive said it demonstrated that the conflict was "the world's first major hybrid war" beginning with an attack aimed at "300 targets across the Ukrainian government" and was "fired simultaneously by the Russian military in a coordinated way".
It is unclear how much impact the Russian cyber-attack had, but Smith said that Russia had "more precisely targeted" its cyber-attacks in the run-up to and during the war, in contrast to the 2017 NotPetya malware attack which spread around the world and even affected Russian systems.
Cyber-operations had continued to evolve both before and throughout the conflict, Smith said. They started with a wave of denial of service attacks designed to knock out websites in January and February that were intended to "wage psychological warfare" against the people of Ukraine and convince them "they had no chance of winning this war".
When war started, that changed to the precise targeting of "a number of critical sectors". But the Russians had now moved on to a combination of conventional and cyber-attacks, which Smith said amounted to a "new form of amphibious warfare in cyberspace".
There had been "40 different waves of destructive attacks", against hundreds of different targets during the conflict, he added.
"We saw how, within a matter of days, Russians would go from taking down a network in a nuclear power plant through attacking that nuclear power plant," Smith added, an apparent reference to the facility at Zaporizhzhya captured by the Russians in March.
Microsoft had been closely involved in helping Ukraine, providing $100m of free services to help Kyiv, Smith said. A week before the war started, Smith said the company had helped 16 of 17 government ministry systems move from physical servers in official buildings to the cloud so they could survive bombing.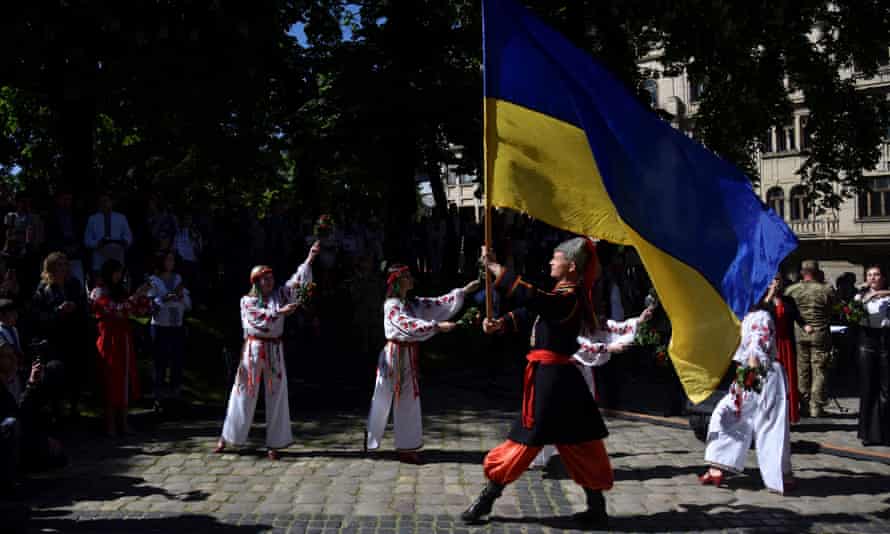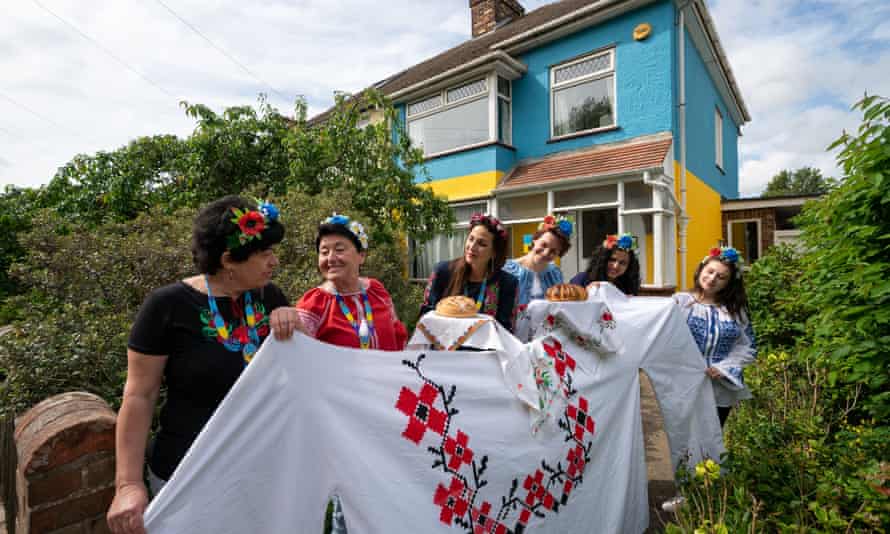 The evacuation of Ukrainian troops from the southern port city of Mariupol continues, according to a Ukrainian general.
Oleksiy Gromov, deputy chief of the general staff of Ukraine's armed forces, is quoted by Reuters as saying:
In the Mariupol direction, measures are being taken to evacuate our heroes.
Gromov did not provide further details about the evacuation during the online briefing.