Russia-Ukraine war highlights: EU imposes fresh sanctions on Moscow
eRm
April 9, 2022
82
Russia-Ukraine highlights: Speaking on the path of war, US officials have warned that the war in Ukraine may last for weeks or even years.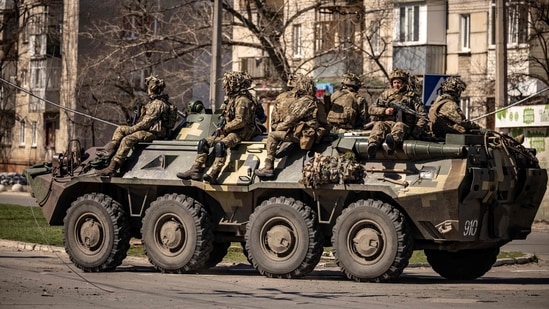 Updated on Apr 09, 2022 04:35 AM IST
Russia-Ukraine live updates: The United Nations General Assembly suspended Russia from the Human Rights Council over civilian killings in Ukraine. This made Russia the first country to be kicked off the rights council since 2011 when Libya was suspended.
CLick here for complete coverage on Russia-Ukraine war
The UN General Assembly suspended Russia from the Human Rights Council in a 93-24 vote, with 58 countries abstaining.
The development has been praised by Ukrainian President Volodymyr Zelenskyy and US President Joe Biden, who has been calling to isolate Moscow from all important international forums.
Meanwhile, the European Union countries agreed to ban coal imports from Russia, the first time the bloc's sanctions have targeted Moscow's crucial energy revenues.
On Thursday, US officials warned the war in Ukraine may last for weeks or even years, as Kyiv's foreign minister pleaded for urgent military assistance while it can still make a difference.
Follow all the updates here:
Apr 09, 2022 01:32 AM IST

6,665 people evacuated from Ukrainian cities on Friday

The Ukrainian government said on Friday  that 6,665 people were evacuated from the country's cities through humanitarian corridors.

Apr 08, 2022 11:37 PM IST

Russian govt shutting down Amnesty, Human rights watch in country

Apr 08, 2022 11:35 PM IST

EU imposes fresh sanctions on Moscow

The European Union (EU) on Friday imposed fresh sanctions on Moscow over the ongoing war in Ukraine. 

"In light of Russia's continuing war of aggression against Ukraine, and the reported atrocities committed by Russian armed forces in Ukraine, the Council decided today to impose the fifth package of economic and individual sanctions against Russia," an official statement said. 

Apr 08, 2022 10:59 PM IST

Germany, UK offer more weapons for Ukraine 

Germany and Britain have vowed to send Ukraine more weapons and work together to put pressure on Russian President Vladimir Putin to withdraw its forces from the war-torn country. 

Prime Minister Boris Johnson said the UK would send a further 100 million pounds ($130 million) worth of military equipment, including precision munitions that can linger in the sky until they find their target. Chancellor Olaf Scholz said Germany would also continue deliveries to Kyiv, without specifying types or amounts.

Apr 08, 2022 10:14 PM IST

Ukraine says 50 killed in rocket strike on rail evacuation hub

Ukraine said at least 50 people were killed on Friday and many more wounded in a rocket strike at a railway station packed with civilians fleeing the threat of a major Russian offensive in the country's east, reported Reuters.

Apr 08, 2022 09:07 PM IST

Ukraine's Odessa introduces weekend curfew over 'missile strike threat'

Ukraine's Odessa introduces weekend curfew over 'missile strike threat', reports AFP quoting authorities.

Apr 08, 2022 08:55 PM IST

Ukraine begins excavation of Bucha mass grave

Ukrainian investigators began to exhume a mass grave in Bucha on Friday, opening the early stages of what police say will be a war crimes case targeting Russian troops who occupied the Kyiv commuter town, AFP reported.

Apr 08, 2022 07:47 PM IST

Finland to expel two Russian diplomats

Finland on Friday said it will expel two Russian diplomats over the war in Ukraine, following a wave of similar moves across Europe, reported AFP. Finland shares a 1,340-kilometre (830-mile) land border with Russia, and is currently considering whether to join NATO.

Apr 08, 2022 07:45 PM IST

EU leaders arrive in Ukraine to offer Zelenskyy support 

The European Commission chief and the EU's top diplomat arrived in Kyiv on Friday to offer Ukrainian President Volodymyr Zelenskyy support and reassurance over his bid for EU membership in a capital gradually reviving after Russia pulled back forces, reported Reuters.

Apr 08, 2022 06:21 PM IST

Russia, Ukraine 'willing to hold talks in Turkey' despite Bucha images

Russia, Ukraine 'willing to hold talks in Turkey' despite Bucha images, AFP reports, citing a Turkish official.

Apr 08, 2022 04:27 PM IST

No Ukrainian troops were at station hit by rockets, Zelenskiy says

Ukrainian President Volodymyr Zelenskyy said no Ukrainian troops were at a railway station in east Ukraine that was hit by rockets on Friday. Zelenskiy told Finnish parliament that more than 30 civilians had been killed in the attack and added: "Russian forces hit the train station in Kramatorsk, (firing) on an ordinary train station, on ordinary people, there were no soldiers there."

Apr 08, 2022 03:53 PM IST

Russia denies attack on Ukrainian train station

Russia's defence ministry said on Friday it did not launch an attack on a train station in eastern Ukraine, which a local rescue worker said killed at least 35 people.

"All statements by representatives of the Kyiv nationalist regime about the 'rocket attack' allegedly carried out by Russia on April 8 at the railway station in the city of Kramatorsk are a provocation and are absolutely untrue," the ministry said in a statement.

Read more

Apr 08, 2022 02:06 PM IST

At least 20 die after two Russian rocktes hit train station in Ukraine

Two rockets strike train station in east Ukraine used for evacuations, killing at least 20 people, reports news agency AFP.  

Apr 08, 2022 01:59 PM IST

Food prices surged to new record high in March: UN Agency

World food prices jumped to a new record high in March as the war in Ukraine caused turmoil in markets for staples grains and edible oils, the U.N. food agency said on Friday. The Food and Agriculture Organization's (FAO) food price index, which tracks the most globally traded food commodities, averaged 159.3 points last month versus an upwardly revised 141.4 for February.

Apr 08, 2022 12:55 PM IST

Ukrainian negotiator says Bucha deaths affect mood at talks with Russia

Ukraine and Russia are "constantly" holding peace talks online but the mood has been affected by events including the deaths of civilians in the town of Bucha, Ukrainian negotiator Mykhailo Podolyak said in televised comments on Friday.

Ukrainian officials accuse Russian troops of carrying out extra-judicial killings in Bucha, outside Kyiv. Moscow denies targeting civilians in Ukraine and has said the deaths in Bucha were a "monstrous forgery" staged by the West to discredit it.

Apr 08, 2022 12:01 PM IST

Russian forces accumulating at Luhansk region: Governor

Governor of Ukraine's Luhansk region says Russians accumulating forces but have not broken through Ukrainian defences in his eastern region. 

Apr 08, 2022 11:32 AM IST

'Aims to establish up to 10 humanitarian corridors': Ukraine

Ukraine says it aims to establish up to 10 humanitarian corridors on Friday, civillians fleeing Mariupol will have to use private vehicles.

Apr 08, 2022 11:03 AM IST

Russia laments 'tragedy' of troop deaths as Ukraine braces for offensive

Russia gave the most sombre assessment so far of its invasion of Ukraine, describing the "tragedy" of mounting troop losses and the economic hit from sanctions, as Ukrainians were evacuated from eastern cities before an anticipated major offensive.

Apr 08, 2022 10:22 AM IST

Moscow troops fully withdrawn from Ukraine to Belarus and Russia: UK military

UK military intelligence says in the north, Russian forces have now fully withdrawn from Ukraine to Belarus and Russia. Some of these Russian forces will be tranferred to east Ukraine to fight in the Donbas, the military also said, as per Reuters.

Apr 08, 2022 09:08 AM IST

Civilians flee east Ukraine, warnings of 'horrific' abuses

Civilians in eastern Ukraine struggled to evacuate Friday as Russia redirects its firepower, with President Volodymyr Zelensky warning of "even more horrific" devastation being uncovered around the capital.

Apr 08, 2022 08:00 AM IST

Von der Leyen in Kyiv to travel to Kyiv to show 'unwavering support' by Europe to Ukraine

 

European Commission President Ursula von der Leyen will travel to Kyiv on Friday to show Europe's "unwavering support" for Ukraine in its fight against Russia, she says.

Apr 08, 2022 07:44 AM IST

EU proposes 500 million euros more for arms to Ukraine

European Council chief Charles Michel on Thursday backed a proposal to release an additional 500 million euros ($540 million) to provide arms for Ukraine. "Once swiftly approved this will bring to 1.5 billion euros the EU support already provided for military equipment for #Ukraine," Michel tweeted, also thanking EU diplomatic chief Josep Borrell for proposing the extra funding.

The proposal was agreed on Thursday by the 27 EU nations at ambassador level.

Apr 08, 2022 06:29 AM IST

Australia to send combat vehicles to Ukraine after leader's plea

Australia will donate 20 Bushmaster armored combat vehicles to Ukraine following a direct request from President Volodymyr Zelenskiy for the locally-made equipment to help repel the Russian invasion.

Apr 08, 2022 05:54 AM IST

Putin has given up on conquering Kyiv: Pentagon chief

US Defense Secretary Lloyd Austin said Thursday that Russian President Vladimir Putin has given up on conquering Kyiv after his forces were soundly beaten back by the Ukrainian military.
Pakistan reports 1st polio case in 15 mths, PM to chair emergency meet on Monday
On Friday a case of the type-1 wild poliovirus (WPV1) was confirmed in a 15-month old boy in Pakistan's North Waziristan, the Islamabad-based National Institute of Health said.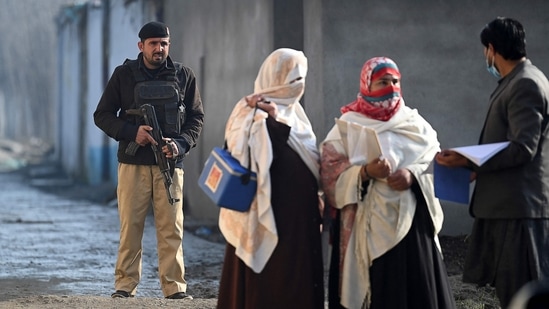 Published on Apr 23, 2022 04:01 PM IST
Written by Harshit Sabarwal | Edited by Chandrashekar Srinivasan, New Delhi
US: Judge sentences man to life for 'evil' sex abuse of kids
Brinson distributed and advertised child exploitation materials in 2016 and 2017 on a website dedicated to sexual abuse of children up to 5 years old, prosecutors said.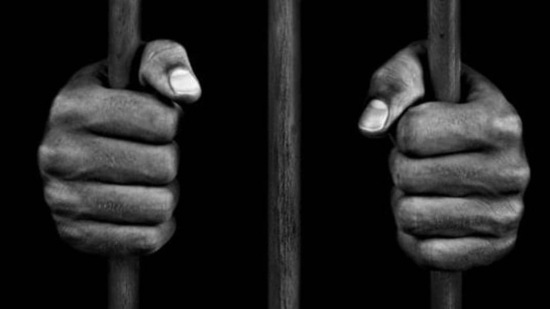 Published on Apr 23, 2022 02:34 PM IST
Residents voice frustration online as Shanghai sees more deaths, cases
The frustration of residents of Shanghai is bubbling over with the government ruling out easing restrictions until all cases have been cleared out outside quarantine zones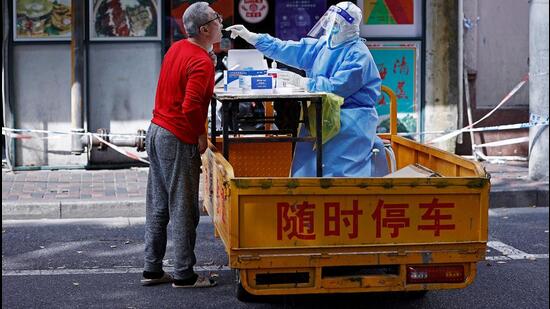 Published on Apr 23, 2022 02:14 PM IST
A timeline of war as Russia's invasion of Ukraine enters third month
In the face of mounting sanctions and fierce Ukrainian resistance bolstered by Western arms, Russia has kept up its long-distance bombardment and opened up a new offensive in the east.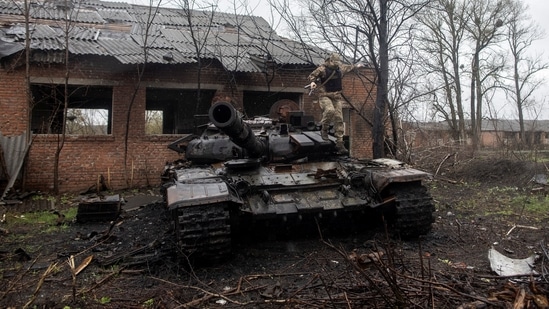 Updated on Apr 23, 2022 01:25 PM IST
Beijing on alert after Covid-19 cases found in school, classes suspended
City officials suspended classes in the school for a week following the positive test results. The Chinese capital also reported four other confirmed cases on Friday that were counted separately.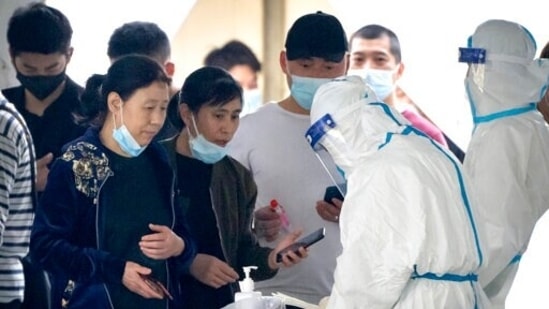 Published on Apr 23, 2022 01:23 PM IST
Canada further relaxes Covid-related travel restrictions
Canadian authorities on Friday further relaxed Covid-related travel requirements for passengers, including those from India, like dropping the need to provide a quarantine plan or having to remain masked in public places for a period of 14 days after arrival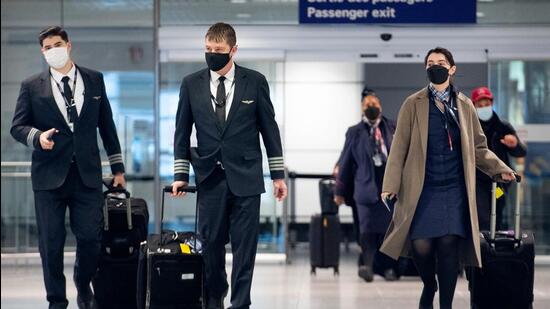 Published on Apr 23, 2022 01:12 PM IST
Police charge six minors for murder of Indo-Canadian student
The name of the victim, Karanveer Sahota, was released after a judge lifted a publication ban on the request of the CBC News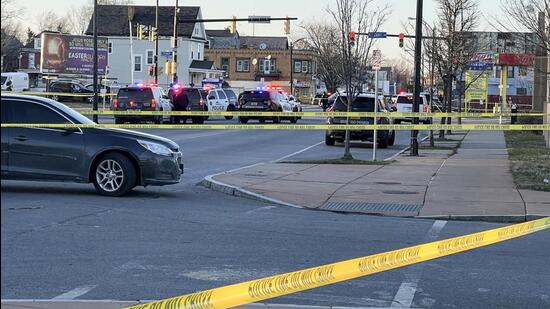 Published on Apr 23, 2022 01:06 PM IST
World Book Day 2022: Why it's celebrated, theme this year, interesting quotes
World Book And Copyright Day 2022: Organised by the UNESCO, World Book Day aims to develop the habit of reading for pleasure among all from childhood and inspire more people to write and publish their work.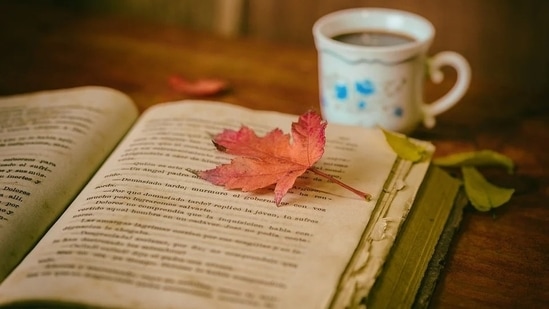 Published on Apr 23, 2022 10:43 AM IST
5.7 magnitude earthquake in Bosnia kills 1
The magnitude 5.7 earthquake hit 42 kilometers (26 miles) southeast of the city of Mostar at 11:07 p.m. local time, the European Mediterranean Seismological Center said. The quake was at a depth of 5 kilometers (3.1 miles), EMSC said.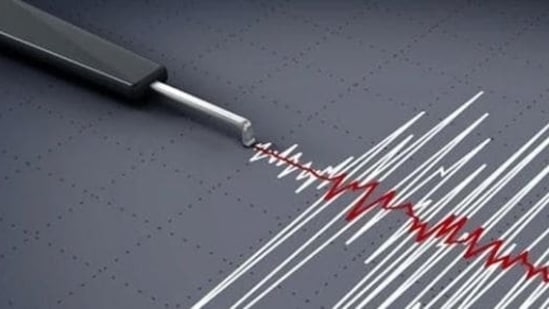 Published on Apr 23, 2022 08:22 AM IST
Gunman in US kills self after wounding four near elite prep school: Cops
Eyewitnesses told Reuters and local media outlets they heard multiple bursts of gunfire in the upscale Van Ness neighborhood of northwest Washington next to the Edmund Burke School.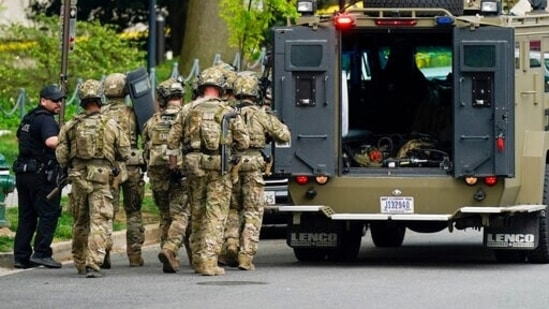 Updated on Apr 23, 2022 08:22 AM IST
Covid uptick continues in these European nations; Shanghai on edge: 10 updates
Germany, weeks after discarding the vaccine mandate, reported 1.61 lakh new cases. South Africa is witnessing a "worrying" spike in coronavirus cases. Here are the top 10 global updates on Covid-19.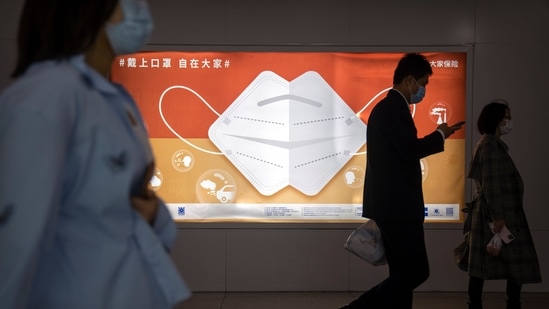 Published on Apr 23, 2022 08:02 AM IST
ByIshika Yadav | Edited by Swati Bhasin