Putin Ally Reinforcing Donbas With Volunteers to Fight Against 'Satanists'
A new group of volunteers has departed the Chechen capital of Grozny to fight "Satanists" in Ukraine's eastern Donbas region, Chechen leader Ramzan Kadyrov, an ally of Russian President Vladimir Putin, announced Monday.
Kadyrov wrote in a Telegram post that the volunteers had all completed training courses at the Russian Special Forces University in Gudermes, Chechnya, where they "improved their tactical shooting skills and, in general, mastered the basics of military affairs."
"Worthy sons from different regions of Russia arrive in Grozny every day at the call of their hearts," he wrote. "Together with Chechen volunteers, they go to fight against Satanists for the sake of people's well-being. And I am very glad that every day the contingent of those wishing to join the ranks of the detachments is steadily growing."
After failing in their initial push to capture the Ukrainian capital of Kyiv, Putin's army switched its focus in April to the Donbas, which is home to two self-proclaimed and Russian-backed separatist "republics."
Months later, Russian forces do hold stretches of territory in eastern and southern Ukraine, but Putin still does not fully control the Donetsk and Luhansk regions located within Donbas, according to the Institute for the Study of War (ISW). Meanwhile, an ongoing Ukrainian counteroffensive in the Kharkiv region has chipped away at Russian-held territory in the east, potentially allowing Ukraine to edge closer to areas of Donbas that Russia does control.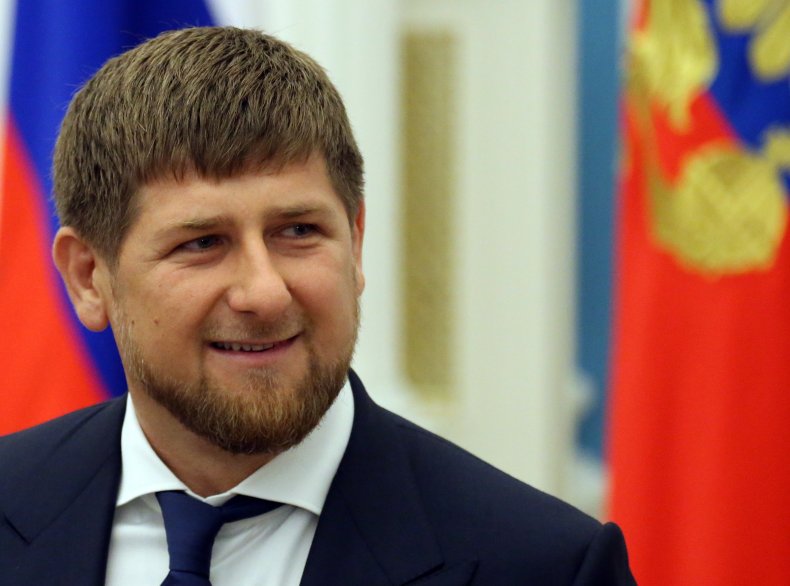 The deployment of the volunteers from Chechnya, a republic of Russia, comes as Putin is reportedly struggling to find enough soldiers to fight in Ukraine as the war nears its seven-month anniversary. The General Staff of the Armed Forces of Ukraine's latest darling suggests that Putin has lost nearly 55,000 soldiers in Ukraine since the start of the war on February 24, although this has not been confirmed by Russian officials.
While Russia has not yet ordered a full mobilization, which a Ukrainian military intelligence official said would be a huge blow to Putin, the purported manpower shortage has allegedly forced the country to ramp up recruitment efforts and alter how it treats its current troops.
Russian authorities have reportedly visited a homeless shelter in St. Petersburg in an effort to get homeless people staying there to enlist in the military to fight in the Ukraine war.
The Main Directorate of Intelligence of Ukraine's Defense Ministry also said in a Telegram post last week that a "catastrophic shortage" of Russian personnel spurred commanders to reduce the length of rehabilitation time for injured soldiers in hospitals, though Newsweek was not able to independently verify the intelligence.
Newsweek reached out to the defense ministries of Russia and Ukraine for comment.