Prosecuting Putin Starts Now by Gordon Brown
eRm
March 21, 2022
80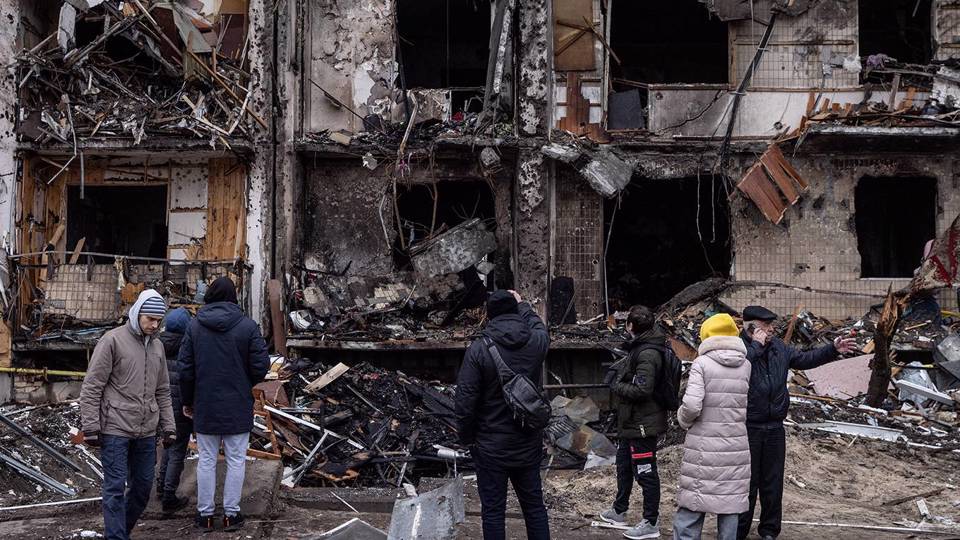 As Russian forces continue their indiscriminate attacks on Ukrainian civilians, pressure is growing globally to create a special tribunal to prosecute Russian President Vladimir Putin and his inner circle for the crime of aggression. Justice demands that this process begin immediately.
EDINBURGH – The world has responded to Russia's invasion of Ukraine with sanctions, travel bans, and deliveries of humanitarian and military aid, all of which have been stepped up as Russian President Vladimir Putin's war crimes claim more lives every day. Now, with the Ukrainian people's courage and solidarity having stirred the collective consciousness of Europe and much of the world, pressure is growing to complement these measures with criminal indictments of Putin and his closest associates.
The momentum is global. Some 140 prominent jurists and former leaders have issued a statement of support for a "special tribunal for the punishment of the crime of aggression against Ukraine" – an idea first proposed by Philippe Sands of University College London. Indeed, Ukraine's lead prosecutor has announced that she is already compiling evidence of war crimes committed by Putin and his forces, and legal authorities in Germany and Poland are launching investigations of their own. In Spain, a magistrate has been building a case upon which to issue international arrest warrants for Putin's inner circle, as was done 20 years ago to arraign Chile's former dictator, Augusto Pinochet.
Moreover, following requests from at least 39 countries, the lead prosecutor of the International Criminal Court is opening an investigation into war crimes and crimes against humanity in Ukraine (though the ICC cannot prosecute Russia for the specific crime of aggression). And Michelle Bachelet, the United Nations High Commissioner for Human Rights, has announced that a UN Human Rights Council commission of inquiry will compile a dossier documenting crimes against humanity, war crimes, and aggression.
To continue reading, register now.
As a registered user, you can enjoy more PS content every month – for free.
Register
or
Subscribe now for unlimited access to everything PS has to offer.
Already have an account? Log in