Insights From the CPE 100 – Commercial Property Executive
eRm
March 16, 2022
37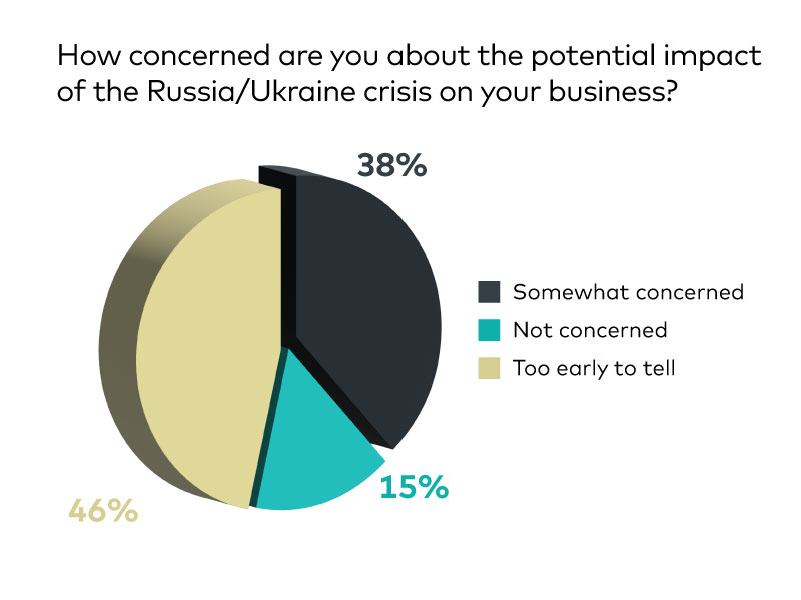 As war rages in Ukraine, most executives surveyed by Commercial Property Executive believe that it's too early to gauge the impact on the economy and the commercial real estate sector.
That was a key finding of the first CPE 100 Sentiment Survey of 2022. The results are based on a survey of the CPE 100, an invited group of industry leaders. This month's poll asked executives to assess several of the biggest issues facing the industry.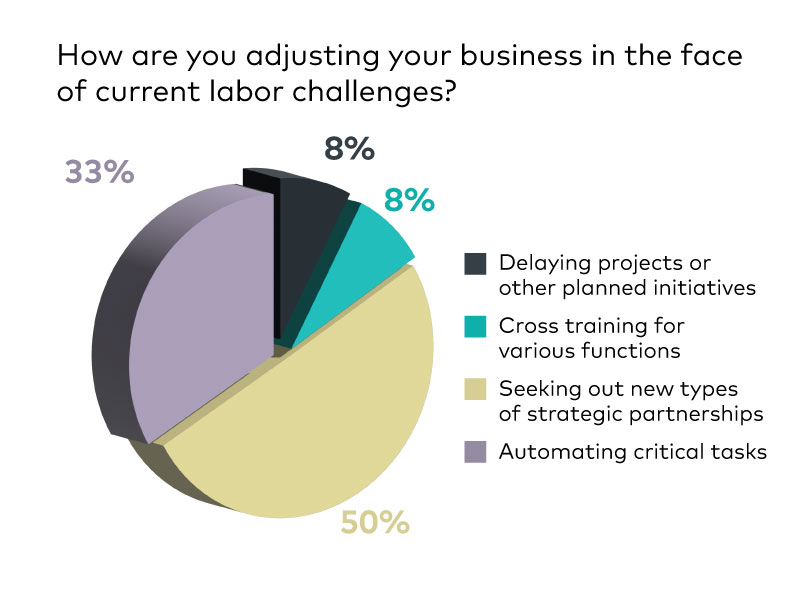 At the time of the survey, which was conducted shortly after Russia invaded Ukraine, the full range of sanctions had not been rolled out by the US and its allies. Forty-six percent of respondents agreed that it is too soon to assess the impact. Another 38 percent said CPE they are already somewhat concerned about the implications of the situation.
Labor issues remain a key consideration, as well. Asked to address the challenges of the tight labor market, the CPE 100 cited a variety of tactics. But the most common response, mentioned by half of those surveyed, was the pursuit of new types of strategic partnerships.
Technology is viewed as a potential solution by a substantial portion.
One third indicated that they are increasingly turning to the automation of critical tasks. In a somewhat surprising finding, only 8 percent reported that their companies are delaying strategic initiatives or plans on account of labor issues. That might be an indication of underlying confidence about the commercial real estate market.
As for investment, the CPE 100's mood appears to be confidence with a dash of caution. Asked whether their companies would likely be net buyers or sellers this year, thirty-six percent of respondents say they expect to be net buyers this year. Another 27 percent believe their companies will be buyers and sellers in roughly equal measure.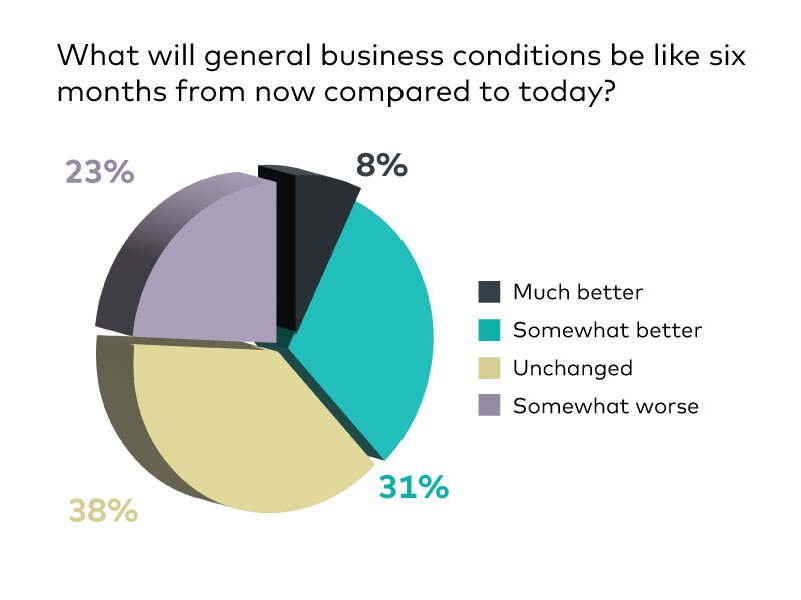 Looking to economic prospects, the CPE 100 appears to have become noticeably more circumspect compared to a year ago. During the first quarter of 2021, 87 percent of participants said that they expected business conditions to be much better or somewhat better in six months. Only 38 percent today are now willing to predict improved economic conditions, perhaps influenced by rising inflation and uncertain geopolitical terrain.
A similar pattern holds for views of the commercial real estate industry's health. One year ago, 81 percent expected improvement. As recently as the fourth quarter of 2021, half of the CPE 100 predicted that commercial real estate would be performing better in six months. That has dwindled to 31 percent.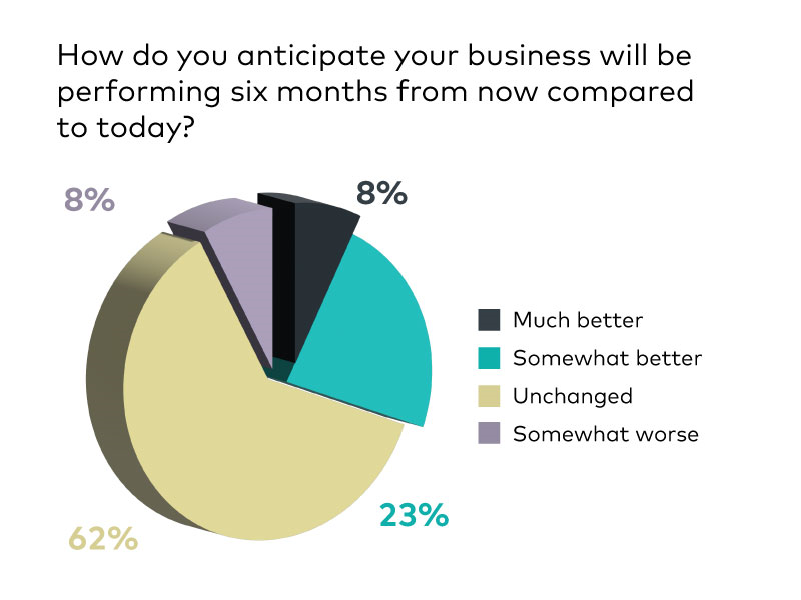 Under the circumstances, executives' expectations for their own companies are also restrained. Most survey participants—63 percent—say their firm's performance will be unchanged in six months. That represents a marked change from 2021. Last year, the share of the CPE 100 that foresaw improvement never dipped below 50 percent and reached a high of 84 percent during the second quarter.