Do Most Russians Support the War in Ukraine? by Andrei Kolesnikov & Denis Volkov
eRm
September 14, 2022
76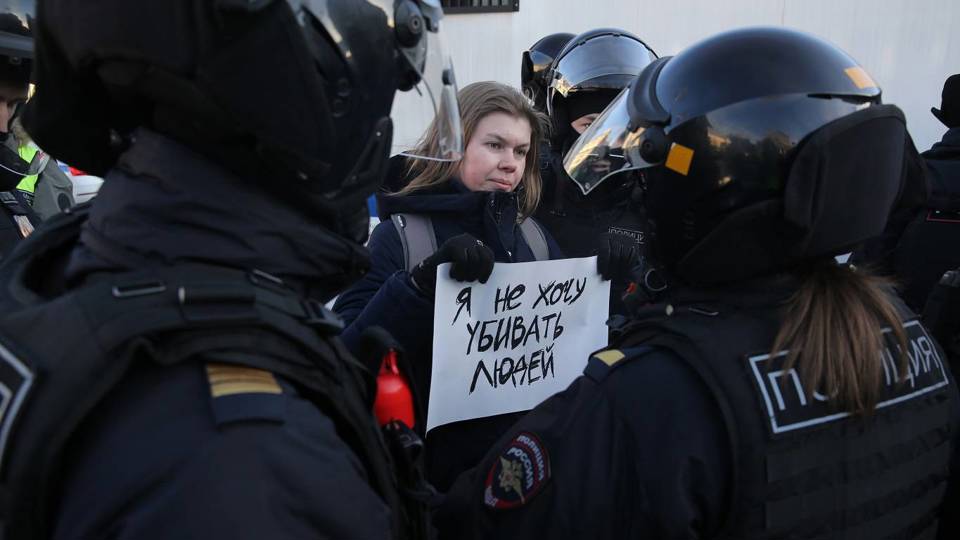 Opinion polls show that a majority of Russians support the actions of the Russian armed forces in Ukraine. But such headline figures fail to capture key features of Russian public opinion today, from doubts by the war's supporters to the expanding ranks of its detractors.
MOSCOW – The West and the Kremlin have one thing in common: both like to point out that Russian President Vladimir Putin has an 80% approval rating, and opinion polls have consistently shown that a majority of Russians support the war in Ukraine. What was once carefully referred to as "Putin's war" has now become "Russia's war" – or so it seems. In fact, polling and focus groups conducted by the independent Levada Center reveal a picture that is more nuanced than the headline figures suggest.
For starters, support for the Kremlin's so-called special military operation in Ukraine is not necessarily wholehearted. In August, less than half of survey respondents (46%) reported that they "definitely support" the Russian military's activities, with 30% saying that they "mostly support" it (figures that have barely changed since April).
For the latter group, backing the war is probably less a matter of conviction than of conformism. Some respondents have commented, for example, that they cannot know exactly what is going on, indicating that the government knows best. People in this group might have some doubts – they are more likely to express fear and anxiety over the conflict, and unlikely to express pride – but the desire to remain in their psychological and intellectual comfort zone prevails.
To continue reading, register now.
As a registered user, you can enjoy more PS content every month – for free.
Register
gold
Subscribe now for unlimited access to everything PS has to offer.
Already have an account? Login