Biden's personal pen to be auctioned off by Ukraine's defense conglomerate
Ukroboronprom State Concern will put the personal pen of US President Joseph Biden up for charity auction.
That's according to Ukroboronprom's Telegram channel, Ukrinform reports.
"Ukroboronprom and Prozorro.Sales announce a charity auction to sell a personal pen of US President Joe Biden," the statement said.
On May 9, Mr. Biden signed the Ukraine Democracy Defense Lend-Lease Act of 2022 with a similar pen.
The pen was put up for auction by General Director of Ukroboronprom State Concern Yuriy Husyev. He received it as a gift from then-US Vice President Joseph Biden, who was on a visit to Ukraine in 2017.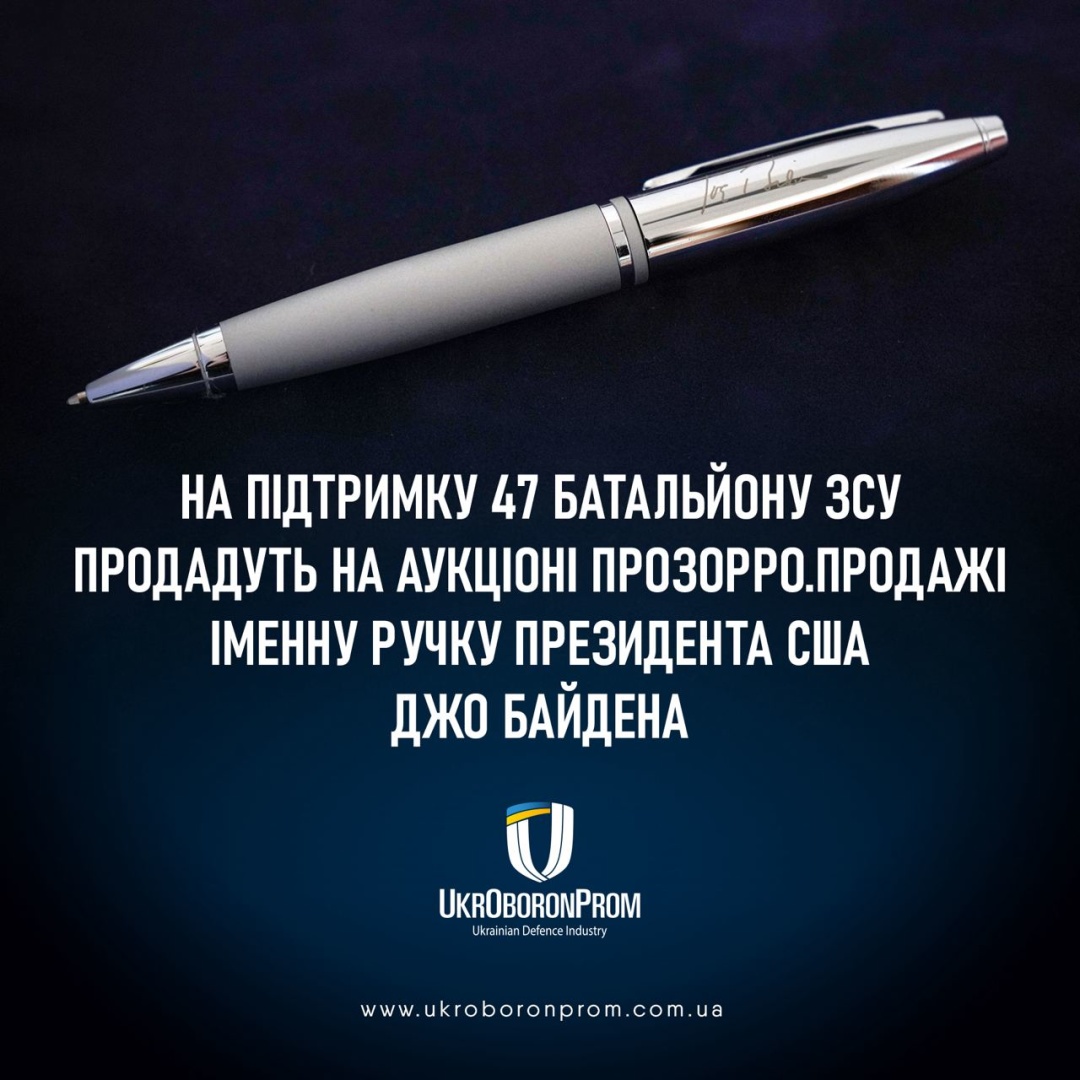 Proceeds will be used to support the newly created 47th Separate Battalion of the Ukrainian Armed Forces.
The unit will leave for Donetsk and Luhansk regions in two weeks. Funds are needed for pickup trucks, equipment, and gear for soldiers. Chief Sergeant Valerii Markus will inform the public about the spending.
On May 9, Joe Biden signed into law S. 3522 Ukraine Democracy Defense Lend-Lease Act of 2022, which aims to streamline US military assistance to Ukraine.
As Ukrinform reported, Ukraine President Volodymyr Zelensky's iconic fleece jacket was sold for £ 90,000 at a Christie's auction in the Tate Modern, London, attended by UK Prime Minister Boris Johnson.